Festival tied to long-running Paganini Prize will feature performances on 'The Cannon' Guarneri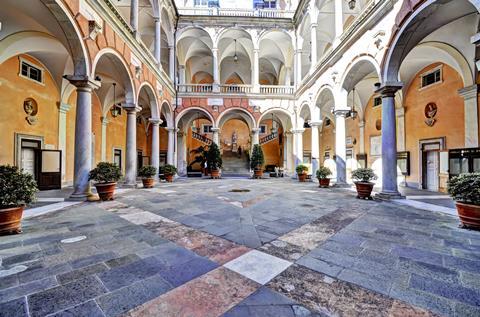 A three-day festival in honour of Paganini will take place in his home city of Genoa from 27 to 29 October this year. Organisers have announced that the event, starting on the great virtuoso's birthday, will take place annually under the collaborative auspices of the 'Amici di Paganini' association, the Municipality of Genoa, the Teatro Carlo Felice, the Hruby Foundation, and the Conservatorio Niccolò Paganini.
The festival will include nine concerts across the three days including two showcasing Paganini's own 'Cannon' Guarneri, usually kept as an exhibit in the 'Paganini Room' at the Palazzo Tursi. The palazzo will be the hub of the festival, hosting some of the concerts as well as presentations, guided tours and talks, including from descendants of Paganini. Most of the events will be free entry.
Three past winners of the Premio Paganini, the triennial violin competition, will feature in the programme: Natalia Prishepenko, Giovanni Angeleri and Bin Huang.
The festival is being presented as a 'prologue' to the 2018 competition (5-14 April) which will have just completed its preliminary rounds, auditioning 104 young musicians from around the world. Japan has the most entrants, with 20, followed by 14 from China, 12 from Russia and 11 each from the US and Italy.
Photo: the Palazzo Tursi, (cc) Maurizio Beatrici