This year's Guildhall Wigmore Recital Prize winner shares his tips for physical and mental preparation, and time management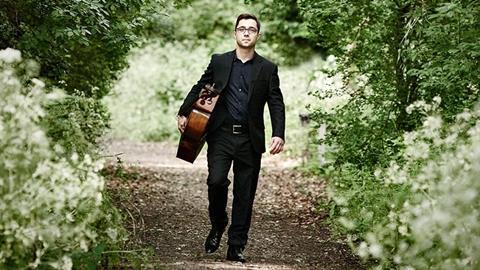 Ah, what a life we lead. Working hard to resolve issue after issue, with our own playing or with our careers, and once resolved we are presented with new, tougher obstacles to overcome.
Recently I found myself in a situation in which many of us often find ourselves, and the more fortunate we are in terms of opportunities, the more pronounced this situation becomes - I'm talking about repertoire overload.
I'm currently preparing a heavy programme for a full Wigmore Hall recital on 12 June (marking my Guildhall Wigmore Recital Prize), and on the horizon, looms my first performance of the Barber Cello Concerto in Birmingham with the CBSO Youth Orchestra (29 July) which I'm very excited about. My Wigmore programme includes the Poulenc Sonata which, in my view, is one of the most technically challenging duo pieces in the repertoire. The Barber is certainly the hardest concerto I've ever had to learn, even more so than Prokofiev's Sinfonia Concertante which I performed in 2013 with the Guildhall Symphony Orchestra at the Barbican. I love these challenges, and am very grateful for the opportunity to tackle them, but preparation is absolutely crucial.
Physical
I often dream of a time when musicians will be able to lead the lifestyles of athletes - and athletes we are. Anyone who's played two 90-minute recitals on consecutive days will tell you this is the case. How good would it be if, at such times, we could travel with our own team of physios who would take care of our recovery post-concert! It would also be great if we were able to use technology to tell us exactly how much work is healthy for us, just so that the next day we are fully productive. Instead, how do most of us recover our battered bodies and souls post-concert? Pints! I had the pleasure once to have a brief chat with an Olympic gold medallist and I asked him how often he'd allow himself a drink. His reply was 'You mean alcohol? Not even at Christmas!'.
I try to pace myself whenever possible. One especially productive day and another tired one is far less beneficial than two productive and well rested days. I have also taken to drinking smoothies, heavy on banana and kiwi. Those fruits aid muscle recovery. I've also found that, crucially, the bigger the workload, the more essential my morning warm up and scales routine becomes.
Mental
From personal experience, I often find that when preparing for highly pressured concerts and, especially when I'm juggling a large amount of repertoire, it is essential to prioritise. The ambition to be good, and be good quickly, can so easily slow down the learning process. It is easier said than done but the old 'slow means fast' cliché is really valid. The brain simply needs the time to learn. I also try to remind myself that you can only be the very best version of yourself, no better, and that point in the preparation is usually reached over many months, rather than within the hour.
Time management
Time management is one of those things that one learns with experience, often the hard way. Working out what to practise and when can be tricky, but it is critical. I've learned over the years that working on small sections each day has a much longer lasting effect than trying to cover a whole piece of music. This process requires, for me, a lot of bravery, as it woks on the assumption that information will be retained. Further difficulty is added the more repertoire there is to learn, and often I find myself planning a whole day of 45-minute practice sessions on different things. This can include concertos and sonatas, contemporary music and work in my role as one third of Trio Isimsiz. Each requires a very different approach! The trio is currently preparing for a performance of the Tchaikovsky Trio in A minor at Aldeburgh Festival on 18 June, and balancing rehearsal for this huge work with solo practice is a challenge - but maintaining this variety is also what I love the most.
Michael Petrov is this year's Guildhall Wigmore Recital Prize winner and a member of Trio Isimsiz, which won the 2015 Trondheim International Chamber Music Competition. He performs at Wigmore Hall with pianist Erdem MisirlioÄŸlu on 12 June 2017: www.gsmd.ac.uk