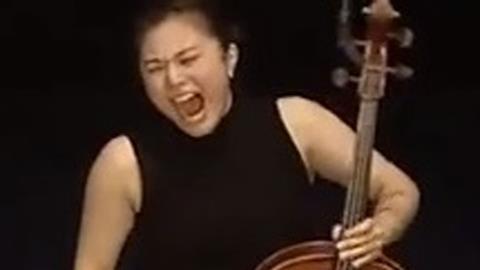 Quartet Berlin-Tokyo performs Jörg Widmann's Third String Quartet, 'Jagdquartett' (Hunt Quartet) at the 2016 Banff International String Quartet Competition - bringing out the work's aggression and dark humour to brilliant effect, and causing uproarious laughter from the audience.
Composed in 2003, the 10-minute work is based on the repeated rhythms of Beethoven's Seventh Symphony first movement, but quickly evolves into an exploration of 21st century extended techniques, dissonance and mayhem.
The piece ends with the rest of the quartet symbolically hunting down and killing the cellist.
http://www.youtube.com/watch?v=wMiQ9UZroSo&t=26m28s
Watch all of this year's Banff Competition performances at Banff Centre for Arts and Creativity.