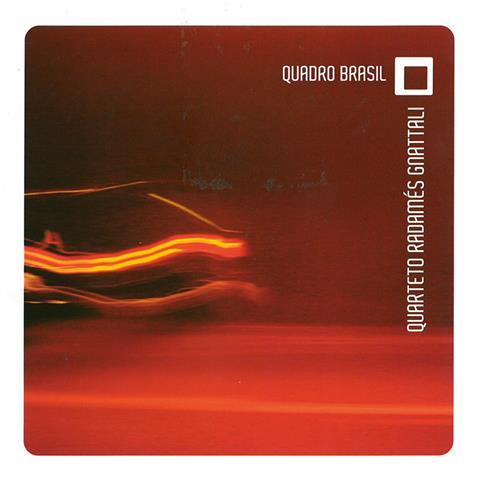 The Strad Issue: January 2009
Musicians: Radamés Gnattali Quartet
Composer: Gnattali, Santoro, Guarnieri, Villa-Lobos
The music of four 20th-century Brazilian composers comes vividly to life in this recording by the Radamés Gnattali Quartet. This is playing of real energy, laced with a poignant touch of nostalgia: the feel of traditional Brazilian music is never far below the surface. The recorded sound is very bright so that at times it has a slightly harsh edge, but it does add to the colour of the music.
Irritatingly, the accompanying booklet doesn't state when each piece was written, and the opening track, a waltz by the quartet's namesake, proved impossible to pin down elsewhere, but nevertheless it is lithe, bittersweet and charming, and opens the disc in compelling style.
Cláudio Santoro's Third Quartet (1953–4) is perhaps the more immediately appealing of the two substantial lesser-known works here. A heart-tugging opening theme dissolves into fierce rhythmic interplay between the instruments. Singing, high-flung phrases in the Lento draw out some silky-toned playing from leader Carla Rincón, and an impulsive Vivo leads to a more introverted final Andante.
In the Third Quartet by Camargo Guarnieri (1962), all the thematic material is borrowed directly from popular sources, but carefully distorted with chromatic harmonies to give a raw-edged feel. The finale is particularly fine – skittish, dense and rhythmically charged.
The players then turn to a more familiar composer, Villa-Lobos, and his Sixth Quartet. After the carefully measured opening Poco animato, cellist Paulo Santoro gets the chance to shine with a lovely, soaring solo. The tripping and whirling of the final Allegro occasionally lacks finesse, but, as throughout this disc, sheer dynamism and brilliance of tone colour win through.


Catherine Nelson