The American violist, a long-standing mainstay of the Kronos Quartet, discusses his enduring love for chamber music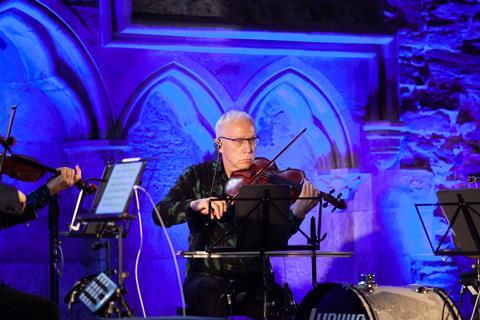 Discover more Featured Stories like this in The Strad Playing Hub
Read more premium content for subscribers here
It was my final quartet recital, rather than a solo performance, that felt like a culmination of my time at Indiana University. For as long as I can remember, I have always loved chamber music. Even in primary school, it was the chamber music ensemble that I looked forward to most. Summer camps were also a huge influence on my musical development. I enjoyed being totally immersed in music and would try and go to three or four a year. In fact, that was how I ended up playing viola. One year, no more violin positions were available, but they said, 'If you play viola, we can give you a scholarship.' My high school, through which I was learning violin, had also just received a new viola. So I switched, and haven't looked back since!
As a violist, you're in the thick of it
I learnt about Indiana University while at a summer camp. Hearing great things about it, I moved there from Kansas State University shortly afterwards. Coming from a small town in Illinois, I immediately felt like a very small fish in a very big pond! I excelled with David Dawson as my teacher. Not only was he a great musical influence, but also an amazing quartet coach. He would always say: 'To succeed you need talent, hard work and a certain amount of luck.' I really took that to heart. Unlike many teachers who impose their style on students, Mr Dawson urged me to be my own teacher. I made my own decisions about things like fingerings and character. I explored what it means to create a phrase, which is still incredibly useful today with Kronos when premiering new works.
During my time in Indiana, I absorbed everything around me. I would attend classes by János Starker and Josef Gingold. To hear Gingold demonstrate just sliding up to a note could bring tears to your eyes. His love for music was so inspiring. I also learnt from other teachers, and quickly realised that I had to be careful what I studied with people. When teachers have an affinity with a piece, they teach it well! In retrospect, I wish I had performed more at university, rather than just staying in the practice room. You improve and learn so much from playing in front of others.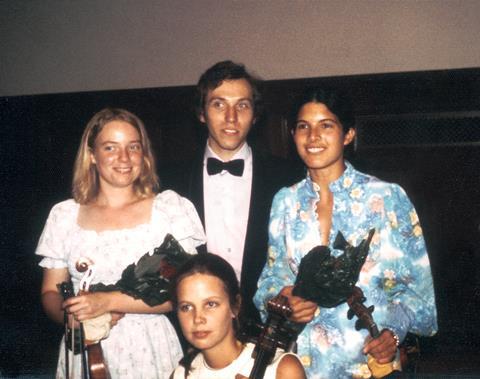 I love chamber music's sense of camaraderie and collaboration. As a violist, you're in the thick of it. On an interpersonal level, although there will be heated arguments, when a decision is made together, it becomes greater than you. We have a policy of always respecting each other. If someone comes up with an idea you don't like, they have nevertheless signalled a problem that must be solved as a team. Something I would recommend to young quartets is to build a shorthand for rehearsing. Get the classics under your belt, and then you will have reference points for future rehearsals. You can work for ever on a piece but building a solid history with your quartet makes the process much quicker.
INTERVIEW BY RITA FERNANDES
This article was published in the October 2022 Rick Stotijn issue.

The Dutch double bassist is on a continual quest for original repertoire for his instrument. He tells Kimon Daltas about his new album and collaborative work. Explore all the articles in this issue

More from this issue…