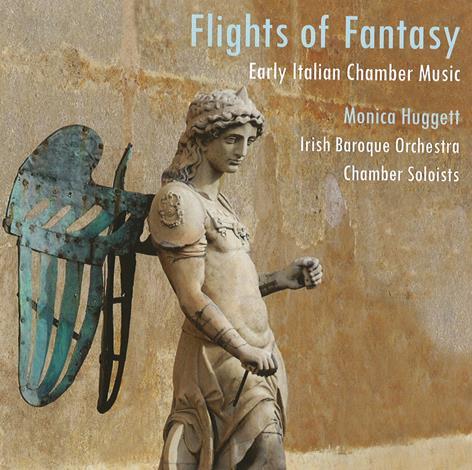 The Strad Issue: January 2010
Musicians: Irish Baroque Orchestra Chamber Soloists/Monica Huggett (director)
Composer: Castello, Farina, Cavalli, Marini, Legrenzi, Bertali, Frescobaldi & Biber
Monica Huggett and her colleagues demonstrate how various Italian or Italian-influenced composers realised the potential of the ascendant violin in the 17th century. The ten works programmed are characterised by a combination of virtuosity, flights of fancy and rhetoric, and striking harmony, and they exhibit all manner of 'fantastic' expressive effects, exploiting also the instrument's capacity for cantabile melody.
Huggett is herself the excellent soloist in Castello's Sonata Seconda and undertakes the principal role in Farina's Capriccio stravagante, in which col legno and other effects are exploited, somewhat conservatively here, to imitate various instruments and animals. But the focus is largely on music for two violins in combination with supporting instruments in a chamber or continuo role. Huggett finds a well-matched partner in violinist Claire Duff and they take the leading parts in sonatas by Castello, Cavalli, Legrenzi and Bertali, and a 'Passacaglio' by Marini. My highlight, however, is the only work not by an Italian, Biber's Partia VI (Harmonia artificiosa), in which Huggett and Duff display their virtuosity in 'Harpeggio' and characterise the variations with intelligence and artistry. Overall these vividly recorded performances are illuminating and stylish (despite some occasional 'creativity' in the instrumentation employed), but that critical last ounce of flair sometimes seems lacking.



ROBIN STOWELL