Cellist and baritone Matthew Sharp explains why you should broaden your musical horizons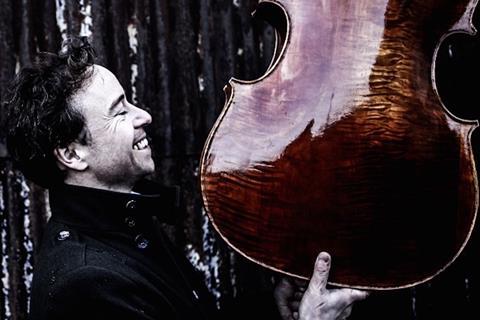 This is an extract from a blog originally published in April 2014.
I'm writing this on the day that, in 1927, Rostropovich was born – cellist, conductor, teacher, pianist, activist, arranger/composer, art collector, one-time Vogue editor.
An early 21st-century 'portfolio' career.
101 years ago, 'magician of the cello' – Auguste van Biene – died on stage at the Brighton Hippodrome. Cellist, conductor, composer, theatre director, theatre manager, actor and playwright.
An early 20th-century 'portfolio' career.
Composer/chemists (Borodin), composer/lawyers (Tchaikovsky), composer/insurance businessmen (Ives), composer/writers (Schumann, Wagner, Sondheim).
'Renaissance Men' everyone of them. Charting what we might call an 'orthodox' career? No way. They're artists, after all.
A broad and deep engagement with art and the world has a long and noble history in music. It may even be an essential ingredient in making music that – pure and simple – connects with people and the world.
If I take a snapshot of my cello life, I've played concertos by Dvorák, Elgar, Schumann, Tchaikovsky, Saint-Saëns (admittedly, his second), Shostakovich. Nothing out of the ordinary there.
Hans Gál, John Tavener, Errollyn Wallen. Adventurous-ish but not what I would call unorthodox.
Death's Cabaret – A Love Story – a cabaret concerto by Stephen Deazley and Martin Riley, marrying the 19th-century concerto form with the grime and sensuality of cabaret, weaving instrumental and story-telling forms together.
Unorthodox? Yes.
It's also won awards and connected with virgins and veterans of the concert-going experience in ways that makes them laugh and cry.
The theme I'm warming to is that – from the perspective of the classical music mindset of the last 50 years – such a piece might seem unorthodox but, in fact, is founded in a deep humanity and desire to connect with its audience, which I think is the most orthodox of ambitions.
In my baritone life, I've sung Mr Noye, Papageno, HK Gruber's Frankenstein. All, to a lesser or greater degree, canonical.
Jack Frost in a new Christmas opera called…Jack Frost. One for my daughter and her friends.
Faustus in a specially commissioned one-man opera. Performed on a bus. A moving bus.
Unorthodox? You bet. Memorable? Absolutely.
I've also acted, directed, written, composed, arranged, run a festival, become creative director of an amazing new venue (Revelation@St Mary's), directed large-scale community projects and burned the midnight oil.
When looking for ways forward in music I often think analogically. In theatre and film, for instance, actors are admired and lauded for their range – Al Pacino, Christopher Walken, Kevin Spacey, Tom Hanks, Ralph Fiennes, Mel Gibson – all Shakespeareans. Also Scarfaces, Deerhunters, John Does, Forest Gumps, Amon Goeths, Mad Maxes. Not to mention producers and directors.
With that in mind, just observe the 'specialism' police at work in classical music.
I also look to theatre for inspiration around building audiences and making work for those audiences. Internationally celebrated Cornish company, Kneehigh Theatre, started out making village hall shows for children. Their work now graces the most renowned stages in the world – compelling and unforgettable reinventions of stories like Tristan and Iseult, The Bacchae, The Red Shoes. They still make village hall shows for children. The very same team of actors, directors, writers, designers and musicians turn their imaginations to making work for the audiences they want to connect with and grow, whatever their demographic and age.
So, if you sense the desire to spread your wings, nurture ALL of your talents – a responsibility not to be taken lightly – and turn your musicianly gaze outwards, to the world and to people, then you can just take that leap. As the fabulous Julia Cameron writes, 'Creativity is an act of initiative…Commit…Commitment triggers support. We often make the mistake of thinking we have to know how to do something instead of thinking that we are going to do something. Intention creates direction. The what dictates the how."
Photo: Raphael Klatzko