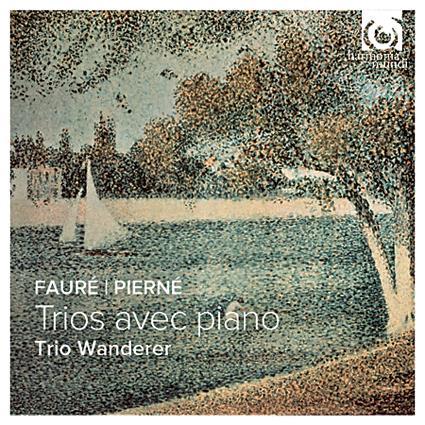 The Strad Issue: June 2015
Description: The Wanderer pairs French piano trios from the 1920s
Musicians: Wanderer Trio
Composer: Fauré, Pierné
There is some lush writing in Gabriel Pierné's 1921 Piano Trio in C minor, which the Wanderer Trio treats with an appropriate sweetness of tone. The first movement covers a huge range in its nearly 18 minutes, not least in dynamics. From the opening velvety ppp in the piano (and pianist Vincent Coq really earns his corn in this piece), the players show a masterly command of its structure, maintaining line and direction through its great paragraphs, even when the music is at its most musing, and they build wonderfully to its ecstatic and sustained climax, with pulsing vibrato and some splendid violin swoops into the heights. The 8/8 time signature of the second-movement Allegretto scherzando brings Ravel's Trio to mind; the players handle its tricksy syncopations with aplomb, before setting out on the colourful variations of the finale, sometimes sultry and sinuous, at other times playfully energetic. It's an engaging performance of an engaging work.
The whole of Fauré's D minor Piano Trio (1923) is scarcely longer than Pierné's first movement. The playing here is clean and simple but full of expression. The central Andantino has a sense of almost religious restrained rapture, its long lines gently flowing, and the finale is feather-light and delicious. The recorded sound is excellent, clear and balanced.
TIM HOMFRAY