Atlanta Symphony double bassist Colin Corner was flying with Southwest Airlines to perform in Rochester, New York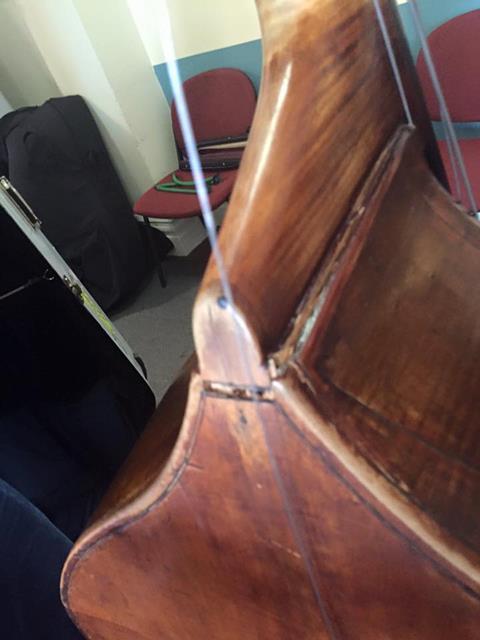 Atlanta Symphony principal double bassist Colin Corner is the latest string player to be affected by airport baggage mishandling.
Over the weekend, the musician flew with Southwest Airlines to perform in a Rochester Philharmonic Orchestra concert, checking in his famous instrument – formerly owned by Serge Koussevitzky and Gary Karr – as cargo. He was greeted with a badly damaged bass – the neck had been detached from the body of the instrument.
'Another fine bass destroyed by Southwest Cargo,' wrote Corner on his Facebook page, publishing a number of photos: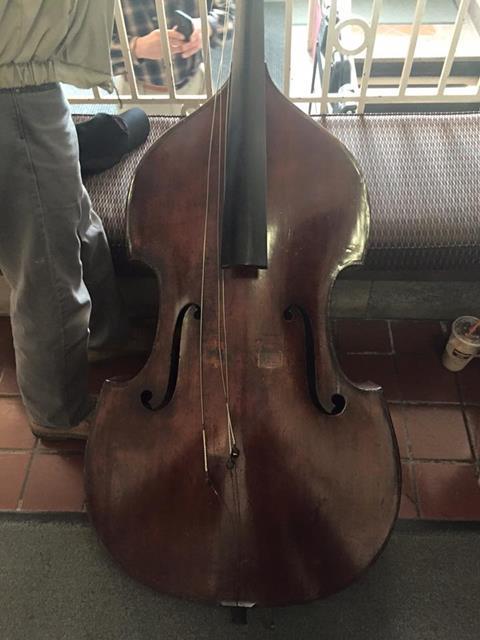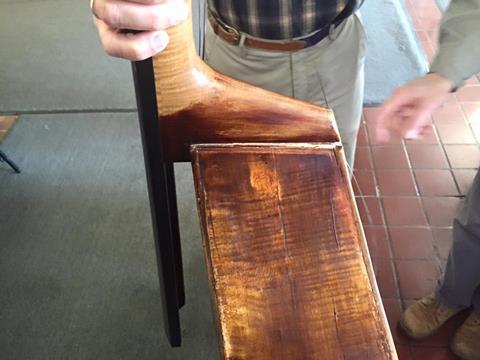 Thankfully Corner was able to have the instrument repaired in time for his performance of Koussevitzky's Double Bass Concerto on Sunday. The work was undertaken by Rochester Philharmonic acting principal bassist and luthier Michael Griffin, who wrote on his Facebook page:
'The Karr-Koussevitzky Bass is once again healthy. The neck set is reliably strong and more than adequate for normal usage. Thanks to the ISB for the honor of entrusting its care to me. It was an historical bass day in Rochester, the abundance and blessings of music inspiring players and audience members alike.'
Corner published another picture of the newly repaired bass: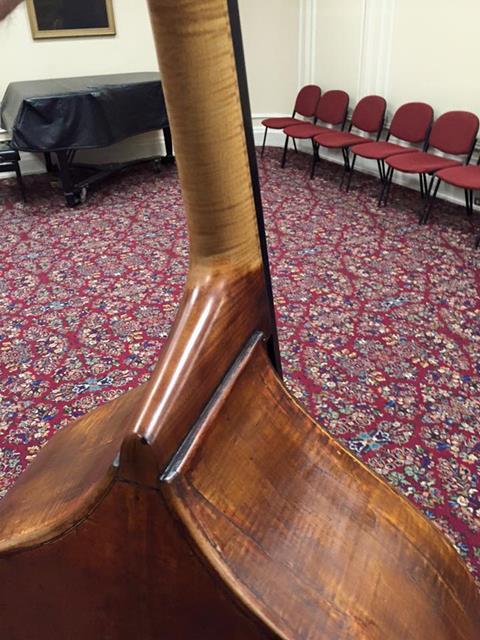 Earlier this year, Southwest Airlines baggage handlers broke the cello of Nicholas Gold, who later made a crash test video demonstrating the amount force necessary to damage his sturdy Stevenson case.
In September 2015 Colorado Symphony double bassist Karl Fenner photos on his Facebook and Twitter pages of his badly damaged instrument, following a plane journey from Atlanta to Denver in the US. Just days later University of Georgia faculty member Milton Masciadri posted very similar pictures of his double bass – once again snapped in half at the neck.