Curated by violin maker Andrew Fairfax, the exhibition is hosted by Tarisio from 23-24 October 2016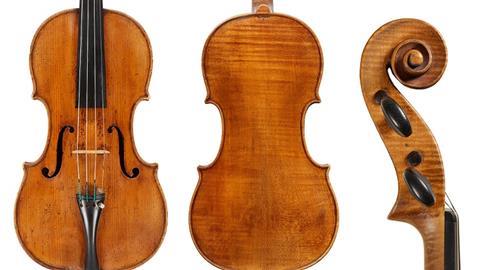 Tarisio is to host an exhibition dedicated to Vincenzo Panormo and his sons this October. Curated by maker and restorer Andrew Fairfax, the display includes recent archival research in a new biography of the maker - part 1 of which is available to view online.
Taking place from 23-24 October in the Westbury Hotel, London, the exhibit features 12 violins, 4 violas, 3 cellos and 3 bows. Tarisio has also published an accompanying digital instrument gallery and an introduction to the maker by director Jason Price.
Born Vincenzo Trusiano c. 1734 in Palermo, Italy, Panormo changed his surname after moving to Naples around 1759. He subsequently moved between London and Paris, until the French Revolution led him to make London his permanent home. A highly influential English maker, Panormo was one of the earliest luthiers outside Italy to adopt the Stradivari model. His sons Joseph, George and Louis all worked for him, with Joseph establishing himself as an independent maker around 1800.
Photo: Panormo Viola, Early London