Airport security check that resulted in broken bow also damaged Alban Gerhardt's cello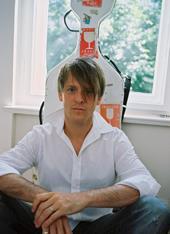 German cellist Alban Gerhardt (right) suffered a double misfortune at the hands of Transport Security Administration (TSA) staff at Washington DC's Dulles International airport. As reported previously in The Strad, Gerhardt's Heinrich Knopf bow, worth $20,000, was snapped in two during a TSA inspection. But the cellist subsequently discovered that his Gofriller cello suffered a soundpost crack in the same incident.

Writing on his blog, Gerhardt said: 'Naively I had believed my cello was miraculously unharmed when the bow was snapped in half over the bridge of the cello, but the impact pushed the bridge down and through the soundpost – it created this crack which might not only devalue the cello but affects its sound gravely.'

The incident occurred on 6 February, a day before Gerhardt was due to perform Prokofiev's Symphony–Concerto with the Madison Symphony Orchestra in Madison, Wisconsin. Having re-checked his cello at Dulles for a flight on to Chicago, Gerhardt was not present at the TSA inspection. He believes that the damage was caused by 'people feeling the need to open the case and closing it with brutal force'. He added that his cello and bows had never come to harm at the hands of baggage handlers in more than 23 years of touring.