Violinist, Fifth-Year Undergraduate student at the Colburn Conservatory of Music, California, US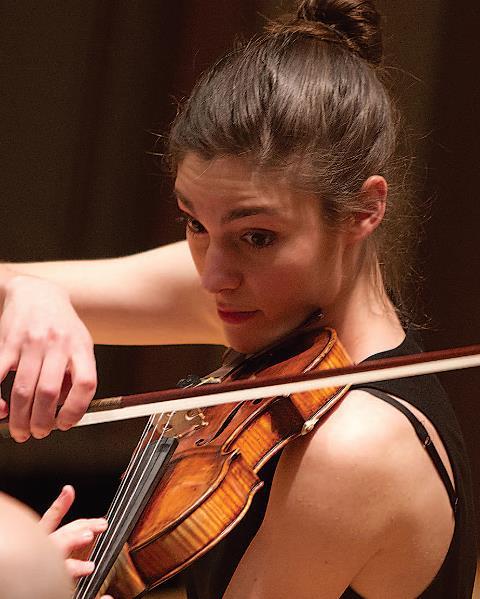 I came to Colburn to study with violin professor Robert Lipsett, because I knew several of his pupils. I had a lesson with him before my audition and was blown away by the school: practice rooms are available 24 hours a day, students have access to three concert halls, full funding is provided for everyone, and the administration, faculty and students are very well integrated. The audition takes place over two rounds — one recorded, one live — and there are music theory exams, aural tests and a group interview. My advice is just to be yourself.
Once a month, the Colburn orchestra does a project that involves two weeks' intensive preparation, with sectionals and daily afternoon rehearsals, followed by a concert. Past guest conductors have included Gustavo Dudamel and Neville Mariner. Every week there are undergraduate classes, studio classes and a student concert series. It's a thrill to walk on stage before a packed house of supportive friends, teachers and public. There are also courses on injury and stress prevention, business (including website design), and a teaching fellowship through which I mentored a student in my second year. This experience was invaluable to me: I love teaching and hope to do more of it in the future. Otherwise, most of the students' time is spent in practice rooms, private lessons and coaching sessions.
Working intensively with world-class artists such as clarinettist Robert Levin and the Ébène Quartet for Colburn Chamber Music Society concerts has been inspiring, and has helped prepare me for the professional chamber scene. For my final Conservatory performance in April, I played Mozart's Sinfonia concertante with a fellow student and the Colburn orchestra. I can't think of a better way to end my five years at this remarkable institution.