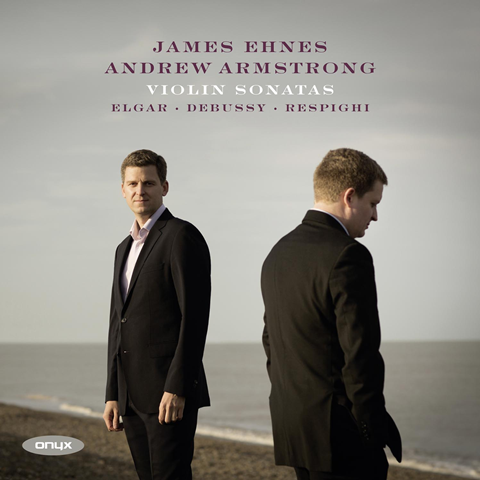 The Strad Issue: July 2016
Description: Grand, romantic takes on three Romantic sonatas
Musicians: James Ehnes (violin) ; Andrew Armstrong (piano)
Composer: Britten, Stravinsky, Vaughan Williams
Catalogue number: ONYX 4159
Ehnes and Armstrong's account of Debussy's Sonata is eloquent and multicoloured, giving full measure to its many voices and weaving them into a single compelling narrative. The first movement is urgent and, in places, as mysterious as it is beautiful. The shifting personalities of the quixotic second movement are beautifully caught. Ehnes is suave and honeyed, his tone seductive, then tinder-dry and sardonic. He makes much of Debussy's marked portamentos; in the finale some of them sound positively dirty.
The first movement of Elgar's Sonata is grand indeed, very much to the Romantic taste, balanced by tenderness in the long arpeggiated passages. The pair take a creative approach to tempo. The Romance is by turns profound and coquettish, with a terrific build-up to the passionate climax, and the finale flows discursively along. Ehnes and Armstrong are again in excellent Romantic form for Respighi's great B minor Sonata, with much thrilling appassionato playing of the sweeping melodies in the heights. The quiet opening section is deliciously sinuous and the central section, with its rapidly changing time signatures, is fiery. The players skilfully shape the long lines of the Andante, as they work their way to their passionate destinations and fade gently away. The final Passacaglia is stark, then impish and unashamedly virtuosic. Sibelius's Berceuse is an exquisite palate-cleanser. The recording is warm and close.
Tim Homfray