Countries that impose exacting visa regulations on musicians applying to work abroad for extended periods ignore the benefits to both sides, argues Toby Deller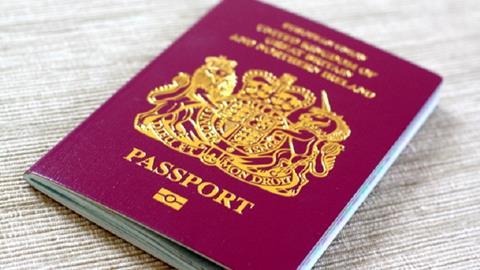 For string players wishing to travel across borders, the hazards of carrying instruments on board flights – and getting them through customs at the other end – always make for a hot topic. This is understandable because the issue threatens to affect any of us, apparently indiscriminately. But another barrier affects thousands of musicians even before they reach the airport: visa regulations.
To be precise, I'm referring to the bureaucracy that makes it unreasonably difficult for a freelance musician to live and work abroad. Most countries on the classical music circuit make it possible for individual soloists and ensembles to travel overseas for limited periods of time – to play one-off concerts, teach masterclasses, attend festivals or go on short tours, for example. But the rules can be far more exacting for anyone simply wanting to develop their musical experience by means of an extended stay.
Take the UK's Tier 1 and the US's O-1 visas. Both of these allow musicians to base themselves and work independently in the respective countries. But qualities such as artistic curiosity or a desire to forge collaborations with musicians in the host country are not enough to earn them a work permit. Rather, applicants must possess exceptional qualifications amounting to international recognition, or at least be able to demonstrate the likelihood that success at this level will follow. And in the UK, only 250 such visas may be issued, across all art forms, each year.
Clearly, such requirements are likely to exclude the majority of potential applicants. I am not, however, arguing that national borders should be thrown open to anyone who claims to be a musician, without scrutiny. Artists from overseas wanting to live and work abroad could be required to report on the creative work undertaken during their residency and have this assessed by a 'designated competent body'. And since Arts Council England already helps UK immigration authorities in this capacity, endorsing applicants under the Tier 1 system, the same authority could also make an initial assessment of a visa applicant's credentials under a more liberal system.
Incidentally, in the UK, the alternative of securing a job offer and hoping that it will qualify you under a separate visa category is not straightforward either, since national law obliges employers to give certain jobs to its own citizens as a priority. Under these rules only principal-type orchestral vacancies can be filled by musicians from outside the European Union (currently, the UK's membership of the EU means all EU citizens have the same right to work in Britain as UK nationals).
You could instead think about going to Canada or Germany, two countries that at least appear to recognise the value and validity of the international freelance musician. Both offer freelance artist visas, subject to criteria that seek primarily to establish that applicants are the kind of artist they say they are (and that they can support themselves financially). In Canada, applicants must demonstrate at least two years' experience of self-employment in their area of expertise, but are not expected to have a record label contract or globally trademarked industry award in their back pocket as well.
These countries evidently hold the view that if it's a good thing to invite artists to visit, how much better it would be for them to stay longer, to make artistic connections and bring their experience of music making in other contexts to enrich their new musical environment. It's a much broader view than the one that sees self-employed immigrants as worthless low-hanging fruit that can be cut away in the name of reducing immigration totals. After all, freelance players may themselves provide employment and opportunities for others – by setting up their own organisations; by building creative relationships with home-nation musicians; by increasing the possibility of international partnerships and the potential to open up cultural export markets. Wouldn't it be more productive to find a way to welcome artists in and allow them to stay, rather than trying to shut them out?