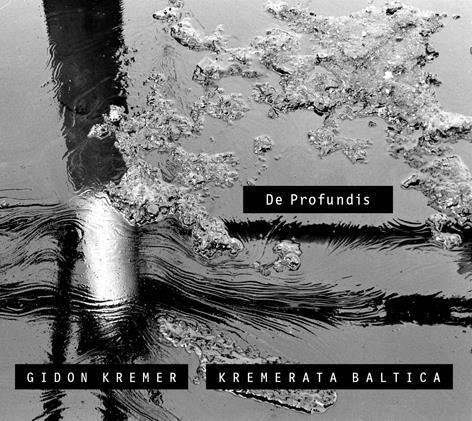 THE STRAD RECOMMENDS
The Strad Issue: January 2010
Musicians: Kremerata Baltica/Gidon Kremer
Composer: Sibelius, Pärt, Serksnyte, Schumann, Nyman, Schubert, Bach/Tickmayer, Shostakovich, Auerbach, Piazzolla, Pelecis &Schnittke
Drawn from nearly two centuries of music, featuring composers as stylistically disparate as Sibelius and Piazzolla, this might at first sight appear an eccentric programme. Yet by sheer power of interpretative vision, Gidon Kremer creates a sense of collective belonging that is undeniably compelling. As Kremer himself explains, 'the composers featured on this record affirm a deep-rooted personal expression that can resonate within anyone'.
This immaculately engineered collection takes its title from Raminta Šerkšnyt?'s eponymous realisation of Psalm 130, a spellbinding meditation that creates extraordinary intensity from simple gestures of eerie quiescence. Indeed, the only pieces here that might be said to depend primarily on rhythmic propulsion are Tickmeyer's Bach realisation, with its Italianate, Baroque dovetailing, and Pelecis's Flowering Jasmine, which unfolds with exquisite delicacy over a dancing, passacaglia-like bass line.
No less magical are Sibelius's Scene with Cranes, with its hypnotic suggestion of icy wastes, and Nyman's Trysting Fields, which appears to take as its stylistic starting point the slow movement of Mozart's K364 Sinfonia concertante. Throughout, the Kremerata Baltica generates powerful emotional resonances through sound alone. Each piece is accorded its own unique sonic imprint, and it is ultimately this sense of profound integrity that imparts such a strong sense of overall cohesion to the album as a whole.



JULIAN HAYLOCK