The international star inspired a generation of young violinists and was active in music societies across China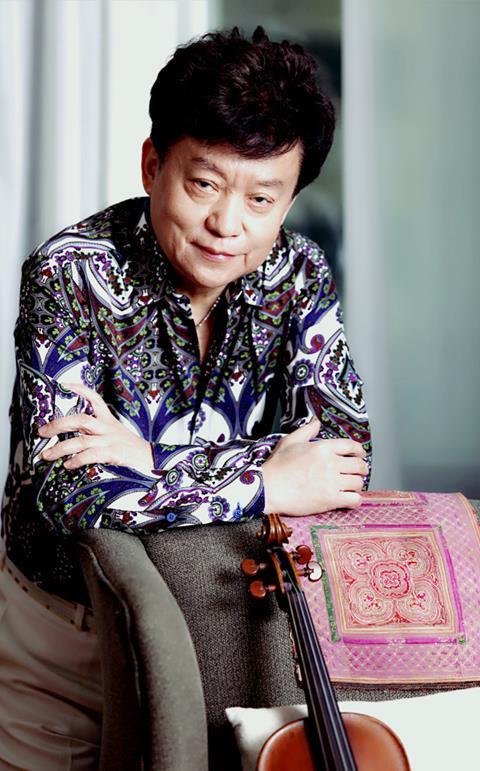 Zhongguo Sheng, who died on 7 September aged 77, was one of the first Chinese violinists to become successful on the international stage. In 1980 the Australian Broadcasting Corporation listed him as one of 'the world's greatest artists' after he performed a twelve-date concert tour in six Australian cities.
He was recognised as a cultural ambassador by the government of Japan following the disastrous Kobe earthquake of 1995, when he toured the worst-hit areas to offer encouragement and inspiration to those affected.
In 1979 he performed the Bach 'Double' Violin Concerto with Yehudi Menuhin, during the latter's first visit to China; of all Menuhin's performing partners during the visit, he said that the best was Sheng, who subsequently became known as the 'Chinese Menuhin'.
Sheng was born in Chongqing, south-east China, in 1941 and named Zhongguo – the old name for China – in a patriotic gesture by his parents. Aged five he began learning the violin under his father, a tutor at the Central Conservatory of Music in Beijing, and gave his first public performance two years later.
In 1960 he began studying with Leonid Kogan at the Moscow Conservatoire, and two years later won an award of merit at the International Tchaikovsky Competition – one of the first Chinese violinists to take home a prize. Returning to China, he found himself unable to play during the years of the Cultural Revolution (1963–76) but performed around 100 concerts per year thereafter, including many international appearances.
He recorded twelve albums and was awarded the national recording corporation's Golden Record Award. He was a guest professor at the Central Conservatory of Music and also served as president of the National Violin Society and the director of the Chinese Musicians Association.
Sheng was particularly noted for his performance of the 'Butterfly Lovers' Violin Concerto, which in 2014 he performed at Beijing's Great Hall of the People – at the time, the only Chinese violinist to be invited to play there.