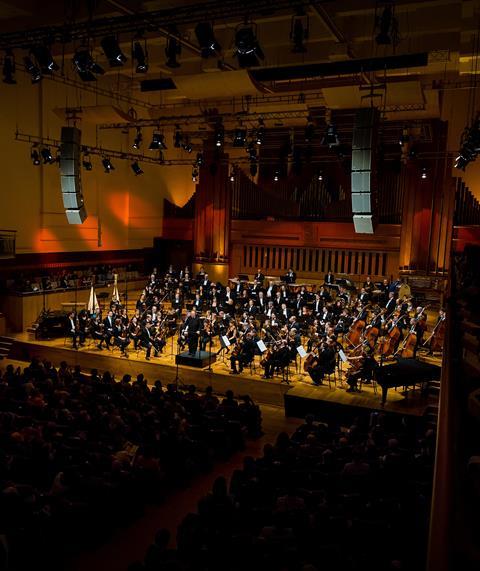 The Brussels Philharmonic has set up a new instrument foundation to help investors and philanthropists purchase musical instruments to be played by the orchestra's musicians.
The Brussels Philharmonic Foundation has been created with stringed instruments in particular in mind, being on average the most costly of orchestral instruments.
'All orchestras are struggling with the high cost of string instruments,' said Gunther Broucke, general manager of the Brussels Philharmonic. 'A good string instrument can easily cost between €40,000 and €80,000. For a young musician that is a great deal of money.'
Broucke said orchestras frequently finance the purchase of instruments via patrons of 'friends clubs', but added that this sort of financing does not go far enough:
'Depending on the scope, a philharmonic orchestra is made up of between 34 and 74 string players. These clubs may be able to purchase one instrument after five years, while we are now working on the purchase of some ten in 2014.'
The Foundation is the result of a partnership between the Brussels Philharmonic and two Brussels-based firms, private bank Puilaetco Dewaay and the Delboo Deknudt law firm. Other investors include the Flemish investment firm PMV via its CultuurInvest fund.
Piet Callens, senior investment manager at PMV, said: 'The Brussels Philharmonic depends for more than 80 per cent of its funds on government subsidies but is searching for new business models that enable the orchestra to strengthen its quality and fulfill its international ambitions.'
The Foundation's board of directors will make decisions such as approving investors and deciding which musician should play which instrument, while its advisory board will provide advice on choosing instruments to invest in. Any increase in an instrument's value would belongs to the investor.
Subscribe to The Strad or download our digital edition as part of a 30-day free trial.
Photo Bart Dewaele