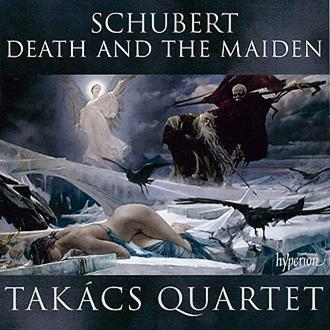 The Strad Issue: January 2006
Musicians: Tatjana Masurenko, NDR Radio Philharmonic, Garry Walker
Composer: Walton, Beamish, Britten
Tatjana Masurenko keeps growing in artistry every time I hear her. Following an unaccompanied recital (also for Coviello Classics) which I reviewed over two years ago (see The Strad, April 2004), she now shows her credentials as a most assured concerto soloist. She uses the recently published critical edition of the Walton concerto by Christopher Wellington, which incorporates many modifications of the solo part undertaken by Walton at the recommendation of Frederick Riddle, the soloist in the work's first recording from 1937. (Most are details of articulation, and the odd changed pitch is hardly noticeable to the 'naked ear'.) Masurenko's pacing of the concerto is magisterial. She is appropriately 'dreamy' in the 7/4 section of the first movement, and – although I wasn't quite convinced by a stop–go approach to some tempo changes – this recording more than holds its own alongside the classic ones by Riddle and William Primrose.
Sally Beamish's First Concerto is an impressive symphonic poem describing St Peter's denial of Jesus and his ensuing sorrow. The viola (Peter) is confronted by various questioners (clarinet, cello, horn); Peter's despair following his betrayal gives way to an optimistic close (he was to become head of the Church). Masurenko's playing takes on an appropriately expressionistic character; the section representing Peter's bitter weeping is particularly moving.
Britten's Lachrymae receives a delicate reading, relishing the felicities of the orchestration. The closing bars, almost non-vibrato, touchingly evoke a viol consort. The German orchestra under the Scottish conductor Garry Walker is on its collective toes throughout this vividly recorded SACD.
Carlos María Solare