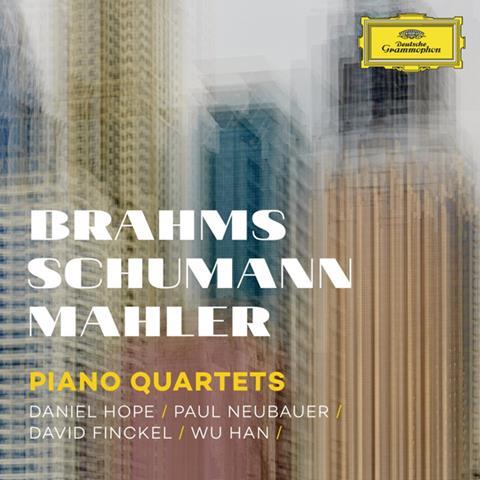 THE STRAD RECOMMENDS
The Strad Issue: July 2015
Description: New York audience holds its breath for piano quartets from Hope and friends
Musicians: Daniel Hope (violin) Paul Neubauer (viola) David Finckel (cello) Wu Han (piano)
Composer: Brahms, Mahler, Schumann
The piano quartet genre belongs to the 19th century, with outliers from Mozart and Enescu. At its heart beats the Romantic German language of barely contained passion exemplified by these three works, which demand more of a soloistic approach than the binary opposition of quartet-plus-keyboard inherent to the piano quintet. In these unbuttoned live performances, trading off the energy from an attentive Lincoln Center audience, that's exactly what they get.
Even the classic Domus account of Mahler's youthful and aborted attempt at chamber music sounds polite – domestically scaled – compared with the riskily stretched extremes of rubato, tempo and timbre from Daniel Hope and company. Hope's vibrato throughout is dangerously wide at times; Neubauer's solo in the scherzo of the Schumann wears a muted, Brahmsian frown; and Finckel opens the Andante cantabile with an impossibly yearning phrase just this side of effusive parody. Light-fingered and closely but not oppressively miked, Wu Han is impressively considerate of her colleagues, at least until Brahms practically begs her to let rip in the G minor Quartet.
Where the four players scale back in the slow movements, it's still with the sense of a conversation overheard by thousands hanging on every sweet nothing. Playing of such relentless attack and keen intent wasn't made for everyday listening – why should it be? – but only dull old sticks will not concur with the cheers that erupt once Brahms's gypsy rondo has teased, whirled and finally stamped to a defiant close.
PETER QUANTRILL