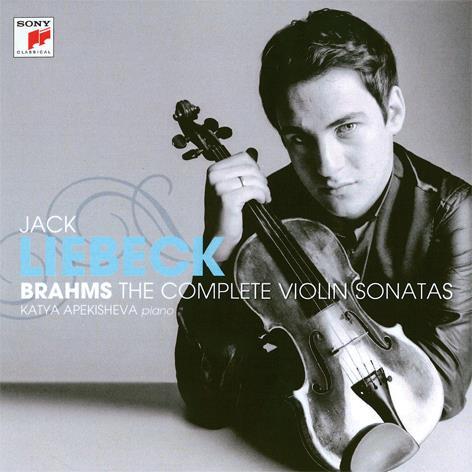 THE STRAD RECOMMENDS
The Strad Issue: January 2010
Musicians: Jack Liebeck (violin) Katya Apekisheva (piano)
Composer: Brahms
In this fine set Jack Liebeck approaches Brahms with true Romantic fervour. His tone is sweet and effortlessly expressive, his lyrical spans marked by many a tastefully judged portamento. The G major Sonata no.1 glows, its aural radiance enhanced by the generous acoustic in which it is set, and for all the heat of its climaxes it is quite gentle. The finale is a lilting affair, tripping along over the jaunty semiquavers bubbling through the piano part; Katya Apekisheva is a worthy partner throughout.
There is a sense of intimacy, almost of personal revelation in the first movement of the A major Second Sonata, in which lightness, an easy flexibility of line and a propensity for wondrous reverie throw the martial outbursts into striking relief. In the Andante that reverie all but brings the music to halt in its nostalgic contemplation, while the alternating Vivace is quixotic, the phrasing emphatic and restless. The same is true of the finale.
In the D minor Sonata Liebeck is expansive and full of purpose, his delight in dwelling on passing beauties balanced by a clear-sighted sense of line and breadth, although the slow movement again approaches stasis before Brahms's expansive double-stopped phrases restore energy and direction.


TIM HOMFRAY