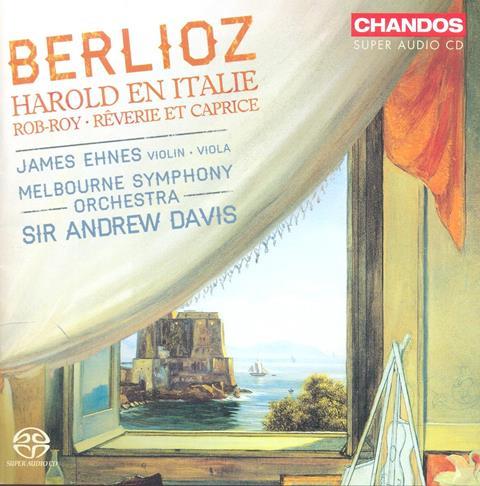 The Strad Issue: September 2015
Description: Ehnes switches from violin to viola in Berlioz's Byronic vistas
Musicians: James Ehnes (violin/viola) Melbourne Symphony Orchestra/Andrew Davis
Composer: Berlioz
Berlioz's mighty 'symphony with solo viola' Harold in Italy is preceded on this carefully planned disc by the composer's only work for violin, Rêverie et Caprice. This slight piece †¨is based on a discarded opera aria, which explains its irregular, text-based phrase lengths and unexpected modulations (not to mention its couplet form). Berlioz's unorthodox yet idiomatic string writing is beautifully handled by James Ehnes. The exhaustive booklet notes by Berlioz specialist Hugh Macdonald examine in some detail the composer's recycling procedures, and these are further highlighted by the Overture to Rob-Roy Macgregor, which has some musical material in common with Harold in Italy – hence the hint of a 'Scotch snap' that somewhat improbably features in the latter piece's first movement.
Ehnes proves as adroit and stylish a violist as he is a violinist (he performs on a Carlo Bergonzi viola, which contrasts with his 1715 'Marsick' Stradivari violin). His slender, perfectly focused tone favours a reading of a lyrical hue, at the opposite end of the interpretative spectrum from the epic performances of William Primrose (preserved in several studio and live versions). Helped by the astoundingly vivid quality of the SACD recording, Andrew Davis brings out countless details of Berlioz's always unpredictable orchestration, with the Melbourne SO – not least the viola section, which has a protagonistic role in the third movement – proudly sharing the limelight with the soloist.
carlos maría solare