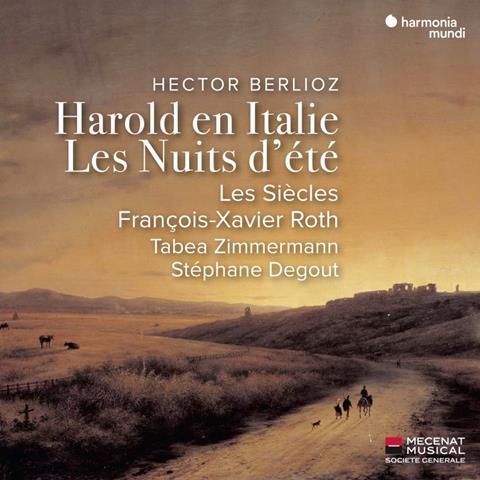 The Strad Issue: May 2019
Description: Vivid musical travels into Berlioz's Byronic world
Musicians: Tabea Zimmermann (viola) Stéphane Degout (baritone) Les Siècles/François-Xavier Roth
Works: BERLIOZ Harold en Italie; Les nuits d'été
Catalogue Number: HARMONIA MUNDI HMM902634
The period-instrument ensemble Les Siècles has a close relationship with Berlioz, being regular visitors to the festival in his home town, La Côte-Saint-André.
Certainly the orchestra is terrific, as it shows in the opening tutti of Harold en Italie with its scintillating wind and brass chords interrupting the steady string flow.
Tabea Zimmermann, when she enters, is firm and rich-toned, a majestic presence; later she drops down to give everything Berlioz could have hoped for with his 'ppp possibile' marking.
She has the power to match the orchestra at its most ebullient, trading phrases in the second movement with alacrity – helped by being forward in the vivid recorded soundscape.
The little doublings with wind instruments are delightful, as is the more extended one with the horn in the melody early in the 'March of the Pilgrims'. Her silvery ponticello arpeggios later in the movement would surely inspire the prayers of any penitent.
Zimmermann's playing often has a meditative air. She is ruminative in the Serenade, and again in the beautifully sung souvenirs of earlier movements in the finale, before she leaves the brigands to their orgy.
Baritone Stéphane Degout has strength and sensibility in the other work on the disc, Les nuits d'été.
TIM HOMFRAY