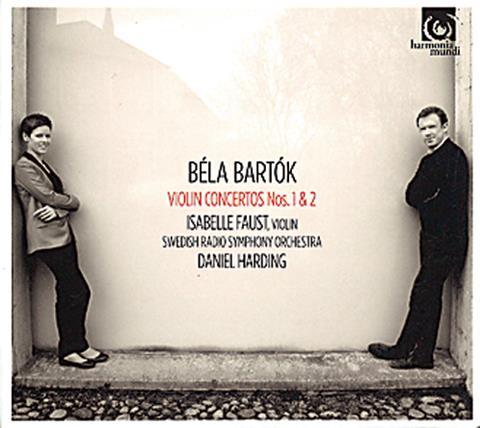 The Strad Issue: January 2012
Description: A coupling that sets two classic concertos in a new light
Musicians: Isabelle Faust (violin) Orchestra Mozart/Claudio Abbado
Composer: Berg & Beethoven
In her booklet notes, Isabelle Faust credits Claudio Abbado with the idea for this CD, after they had performed both concertos in concert. Presumably it was his clout that persuaded Harmonia Mundi to agree, although it already has a recording of Faust playing the Beethoven in the catalogue.
Faust was fascinated by the concept of the Berg–Beethoven sequence as a spiritual journey from tragedy to joy. And her Berg is remarkable, aided by a recording of exemplary clarity. It emerges as a kind of giant chamber work, with the soloist first among equals in a performance alive to every detail, to the constant interweaving of parts and shifting of focus. While the great shape of the work unfolds beautifully, the myriad adjustments of tempo subsumed into a natural flow, there is still space to dwell on its glittering beauties. It is a reading of great tenderness: the final return of the Ländler has the hushed warmth of a lullaby.
For the Beethoven, Faust uses the variant of the first-movement cadenza that the composer wrote for his piano concerto version, as she did on her previous recording, complete with timpani. This is a robust view of the work, with Faust digging in as well as taking lyrical flight. The resonant acoustic fills in the rests when the orchestra is going at it hard.
TIM HOMFRAY