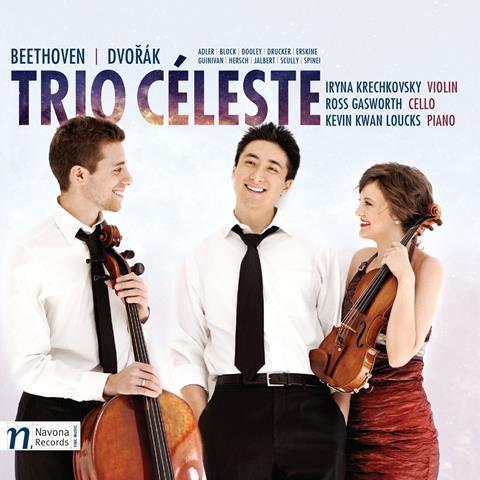 The Strad Issue: July 2016
Description: Stylish trio playing in early Beethoven and late Dvorák
Musicians: Céleste Trio
Composer: Beethoven; Dvorák; Various
Catalogue number: NAVONA NV6030
The US West Coast-based Céleste Trio may have been formed only four years ago, but judging from its first disc it has an important career ahead of it.
The playing in Beethoven's early Piano Trio in G major is not only accomplished but unfailingly stylish – crisply turned yet high in character – and if, near the opening, violinist Iryna Krechkovsky appears borderline reticent (for which the recorded balance could perhaps be at fault), this is key to creating a daringly fragile sound world. The second movement is a rapt fusion of slow, pliantly lilting siciliana, prayer-like solemnity and twinkling delicacy.
Constellations – ten newly commissioned variations based on the opening theme from the second movement of Beethoven's Trio – are novel if not all successful: they embrace Eugene Drucker's alluringly chromatic 'Paraphrase', a hazy, resonant 'Ethereal' offering by Eric Guinivan and a modern-day solo violin danse macabre by Cristina Spinei, as well as forays into jazz and merengue styles.
In Dvorák's 'Dumky' Trio, the players contrast sparkling exuberance in the fast sections with heart-rending tragedy in the slow ones – the Poco adagio of the second movement is especially mesmeric in its frozen motion. They vividly realise the composer's ambition to combine the 'melancholy and delirious joy of life… in the same being'.
Edward Bhesania