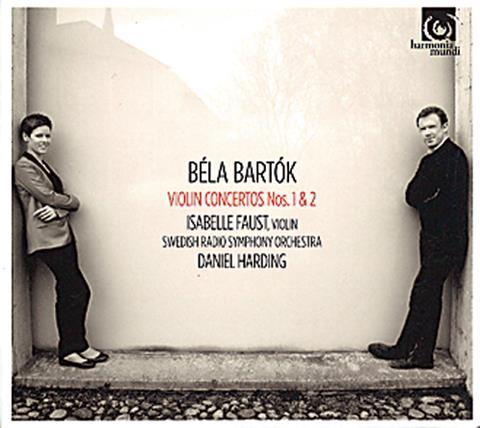 THE STRAD RECOMMENDS
The Strad Issue: January 2013
Description: Highly successful accounts of two very different concertos from the same pen
Musicians: Isabelle Faust (violin) Swedish Radio Symphony Orchestra/Daniel Harding
Composer: Bartók
Bartók's two violin concertos exemplify the stylistic jolt that many composers experienced in attempting to bridge the creative chasm between Romantic positivism and the bleak introspection of Modernism. To play either work as though it is an expressive cousin to the Brahms or Tchaikovsky concertos is an interpretative anachronism that a number of distinguished players have perpetuated on disc.
This is where Isabelle Faust really comes into her own. Without in any way dampening the impact of the First Concerto's adulatory musings (Bartók was head over heels in love with the violinist Stefi Geyer at the time), Faust negotiates the composer's idealised fantasising with a poetic sensitivity that captures the almost cinematic cut-and-thrust of the music's churning emotions. Her relatively small-scale sound and micro-sensitivity to shifts in mood combine, Pierrot-like, to evince the almost crazed dilemma of infatuation.
If anything the Second Concerto is even more suited to Faust's barometric responses to changes in musical pressure. Rather than trying to haul this extraordinary score back into a 19th-century safe haven, she responds to its stormy changeability with a bracing alacrity that uncovers fresh insights at nearly every turn. She finds the perfect match in Daniel Harding's lucid accompaniments and sound of exceptional textural transparency.
Clip: Bartók Violin Concerto no.1. 1st mvt: Andante sostenuto
JULIAN HAYLOCK