The German artist speaks to Andrew Mellor about finding new depths of discovery in Bach's Solo Sonatas and Partitas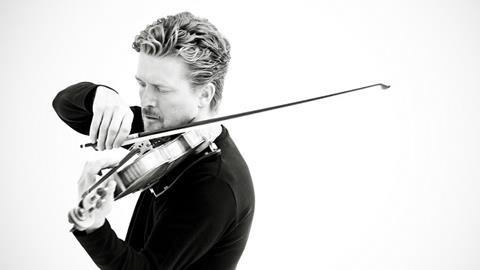 The following article is published as part of the cover feature on violinist Christian Tetzlaff in The Strad's June 2017 issue, out now – download on desktop computer or through The Strad App.
'Equipment is not even of secondary importance to me when we're talking about getting results in Baroque music,' says Tetzlaff, closing down talk of bows and strings. 'For a start, it's more about bowing technique and where you hold the bow than the actual bow itself. Some of the bowings look very difficult – like when you have eight notes in one stroke with a single note against it; but this is what gives the music its shape. For decades people have changed the bowings to make it apparently easier to play, but the only way to get the shape of the phrases right is to do what Bach wrote.'
The point is, Tetzlaff reiterates, that different equipment doesn't have all that much bearing on realising your expression in these pieces. 'The type of bridge and the material in the strings – they can't be recreated anyway, as there were so many variants in Bach's time,' he says. Rather, the violinist believes, the importance lies in the rhetorical discoveries of the past 50 years. 'Think about the information that has come from people who have used Baroque instruments: John Eliot Gardiner, Roger Norrington, Nikolaus Harnoncourt. These people have showed us about speech in music, about dances that are really dances, about passion. In Bach we are talking about death and desperation. And I mean we are really talking about it – through articulation, wildness, harshness, sweetness. It's important to remember that these pieces are outrageous musical statements. The hindrance comes when you look for grandiosity, mastery and invulnerability and just go after "a good sound†. I strive for doubt, vulnerability, desperation, because the first four pieces (BWV1001–4) really go into the abyss.'
To read the full interview with Christian Tetzlaff, download The Strad's June 2017 issue on desktop computer or through The Strad App.
Photo: Giorgia Bertazzi