The veteran violinist, violist, conductor and pedagogue is interviewed in The Strad's September 2016 issue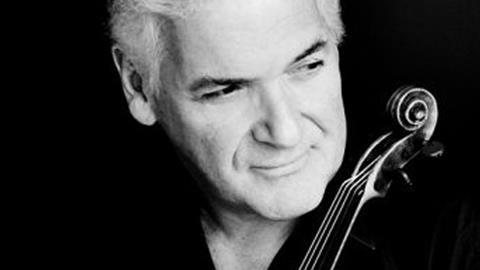 Students often ask me, 'How should I play Bach?' The answer is easy - you should play with good sound, a lovely rhythm...and vibrato.
Of course, students often question the use of vibrato in Baroque music. But if you have ever been to a church and observed what happens when the organ is played in that acoustic, there are vibrations. When you sing, if you don't let the air out, you're not going to be able to release your vocal cords - which vibrate. Do you want to play like you're being strangled? I don't think so. I don't think Stradivari ever wanted his instruments to sound like that, or for that matter Amati or anybody else. Those great makers aimed for more projection and sound. They played their instruments in the Italian piazza, and the sound resonated against the buildings - woah woah woah woah - in an echo effect. If you don't release your left hand, you're going to get cramps. A ballerina must bend the knee when she jumps and lands. It's the same concept with the violinist's left hand.
Now this doesn't mean that you shouldn't play with a period bow for Bach and Mozart if you can find one. I have two good period bow copies and I show my students how to play with them - there is a certain wight and attack from a bow made in 1750 or 1770, and when you play spiccato you can really bounce it. With a modern bow we have to be careful. I recorded Mozart's First and Second Concertos years ago on a bow from 1775 given to me by Charles Beare and loved it. It was possible to really press into the string without the sound cracking.
Read: 'Playing the viola is greatly beneficial to all violinists,' says Pinchas Zukerman
Watch: Violinist Pinchas Zukerman performs Wieniawski's Polonaise in D major
Pinchas Zukerman is interviewed by Charlotte Gardner in The Strad's September 2016 issue – download on desktop computer or through The Strad App.