The Russian violinist on music and engineering, Soviet Bach and the perils of reading reviews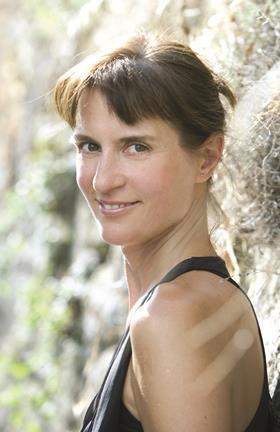 I learnt to play the violin at the same time as my father, who was an aerospace engineer. My first teacher agreed to take me on only if one of my parents came to the lessons and followed up on his instructions at home, which my father did, but he studied and practised alongside me as well.
Although he wasn't particularly musical he helped me to make my sound free and powerful by analysing the shape of my arm, the angle of my elbow and the position of my fingers. He would watch people like David Oistrakh on the TV, too, and help me to copy them.
I was four when I started to play and, although my left hand needed work, by the time I was seven or eight I knew how to produce a good tone.
I don't generally read reviews of my playing, although sometimes my curiosity gets the better of me. All reviewers have their own understanding of the music and they won't necessarily want to listen to the piece played the way you have put your heart into. That can be a very painful thing to hear.
It isn't that I'm uninterested in hearing what other people think of my playing, just that sometimes it would be better to receive criticism from musician friends who share your tastes. Carlos Kleiber was so hurt by a review of a performance he conducted in London that he never returned to give another orchestral concert there.
I was taught Bach in completely the wrong way. Of course we played his music in the Soviet Union – solo Bach was compulsory in the first round of the Tchaikovsky Competition – but there was no focus at all on phrasing, voice leading and the other essentials of Baroque performance.
I recall my teacher telling me: 'Bach wrote forte and piano, nothing else. That's how you should play it.' But both expressively and technically, it was so hard to play it like that. I remember how difficult I found the Chaconne, for example, while I was studying at the Moscow Conservatory.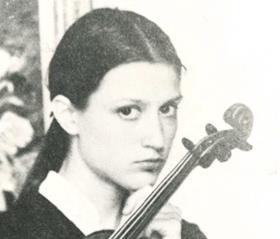 Twenty years later I heard a Bach recording by Il Giardino Armonico under Giovanni Antonini. It was like listening to another world. I was filled with excitement and it never occurred to me that one day I would work with them.
It took time for me to feel the breathing and timing in my blood, but now I have a much greater understanding of the Baroque style and it's easier for me to perform it. I love playing the solo Sonatas and Partitas now. Playing them makes me feel very free, with ideas coming into my head spontaneously.
One of my greatest fears, though, is having a memory lapse during a concert, so I always perform solo Bach with the score. I actually find it more exciting that way.
I enjoy finding little tricks to help my playing. My teacher at school would always say that being technically correct made things easier, not harder. In other words, when you know what to do with your bow and your fingers, and when to use each hand position, the rest becomes less complicated.
It could be something as simple as making the first finger of the left hand lighter and more relaxed to make it easier to play fast passages. You just need to find the tricks that help you with your technique.

INTERVIEW BY TOM STEWART
This interview is from The Strad's November 2018 issue, which can be downloaded on desktop computer or via the The Strad App, or in print
Viktoria Mullova performs the premiere of Pascal Dusapin's double concerto At Swim-Two-Birds alongside cellist Matthew Barley with the London Philharmonic Orchestra at London's Royal Festival Hall on Wednesday 28 November conducted by Andrés Orozco-Estrada. Click here for more info