Tully Potter celebrates the charismatic French artist whose playing shone with vitality, imagination and absolute commitment. From the February 2015 issue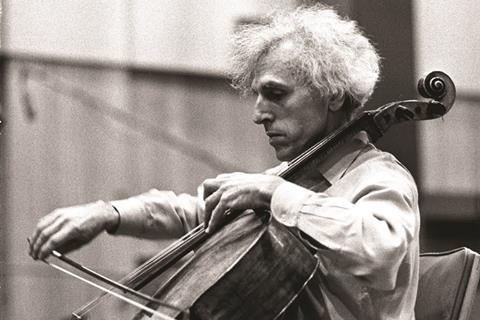 Paul Tortelier was the 'character' among cellists of his time, a spare, ascetic figure who brought a frisson of drama to everything he did. Interested in many things outside music – he once harangued me for 45 minutes on the telephone about the need for world peace – he had a mind full of Gallic fantasy. His interpretation of the Elgar Concerto was the perfect counterpoint to that of Jacqueline du Pré: contained, prayerful, held in an ideal Classical–Romantic poise.
PEDAGOGICAL BACKGROUND
'My fate was sealed long before my birth,' Tortelier recalled. 'It was sealed on the day (in 1905) when my mother heard the cellist Francis Touche play in a café.' Determined to have a cellist in the family, his mother chose Beatrice Bluhm as Paul's teacher when he was six. His other education was supplied privately, his mother taking in six boarders to pay for it. She constantly reminded him to practise: 'Paul, ton violoncelle!' Two of the lodgers were fine oboists who helped the lad develop musically, especially Jean Devergie. When Paul was nine, Bluhm passed him on to Louis Feuillard, with whom he studied privately for three years.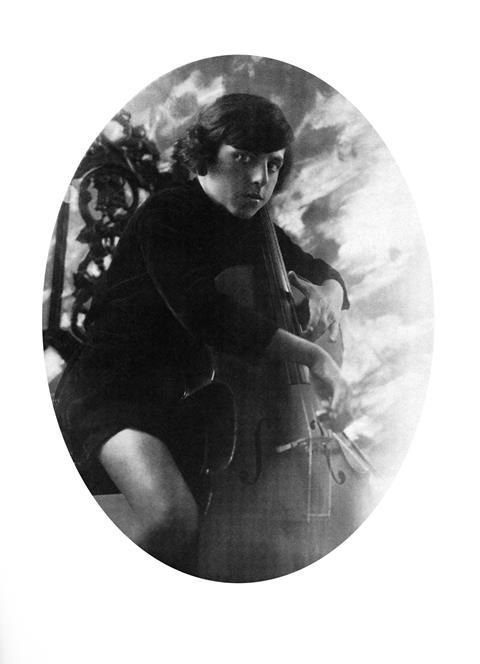 'Feuillard had an extraordinary pedagogical sense,' he recalled. 'He had the intuition and intelligence to know how to deal with young people. He knew that they must not be presented with a thick book of etudes, that playing page after page of the same sort of exercise can become tedious. They should be given just what is needed – no more, no less – and it has to be pleasant.'
Paul had to play his teacher's Daily Exercises every morning, thus developing dexterity in his left hand; and, although not yet ready for the Bach Suites, he was allowed to try them. At 12 he entered Feuillard's Paris Conservatoire class and at 14, having won a medal, transferred to Gérard Hekking, from whom he gained 'rhythmic élan and variety of colour'. At 16 he won a first prize and, after two years freelancing everywhere from cinemas to brasseries, returned to the Conservatoire to study harmony for three years with Jean Gallon, sharing the first prize with Henri Dutilleux.
TECHNIQUE & INTERPRETATIVE STYLE
A remarkable feature of Tortelier's mature technique was the long bent endpin which raised the cello up so that it was not far off horizontal. Other cellists such as Rostropovich took it up. It made playing in the first position difficult but assisted with the higher positions and enabled Tortelier to project the tone more easily He had an excellent left-hand technique and surpassed all his famed French rivals in subtlety and accuracy of bowing, for instance in the scherzo of the Elgar Concerto.
He was, above all, a Romantic player and his vivid imagination led him to construct a scenario for each piece, rather as Cortot did with the piano repertoire. Tortelier's warhorses were the Bach Suites, the Elgar Concerto and Strauss's Don Quixote, which he had played both under Strauss's baton in the 1930s and in his presence a decade later.
He would act out each episode in sound and action with remarkable vividness, even seeming to die when the Don died. With his flying locks of hair and staring eyes, he looked exactly like most people's image of Quixote.
SOUND
Tortelier's tone was all of a piece with his appearance – lean, sinewy, athletic and concentrated. Yet he was capable of producing myriad colours, when the music called for them, and in Romantic music he could play with considerable warmth without ever crossing the boundaries of good taste. He had a natural feeling for subtleties of vibrato, bow speed, rhythm and phrasing.


STRENGTHS
At his best, Tortelier combined his Romantic leanings with a Classical sense of form and an ability to infuse his phrasing with a tingling intensity. His living, breathing legato, his buoyant rhythm, his missionary zeal, his composer's instincts – all made for memorable interpretations. His solo Bach had a monkish devotional quality, his explorations of the French repertoire a Gallic gallantry. He always seemed committed to what he was doing, whether he was playing one of the great concertos, collaborating with a favourite pianist – latterly his daughter Maria de la Pau – or giving one of his celebrated masterclasses.
WEAKNESSES
It is difficult to think of weaknesses in Tortelier's armoury as a cellist and a musician, except perhaps a slight conservatism as to repertoire. He also remained loyal to some discredited editions, such as Grützmacher's disgraceful Boccherini and Fitzenhagen's Tchaikovsky. If he had a streak of vanity, it was more than offset by his genuine humility in the face of great music.
INSTRUMENTS & BOWS
Tortelier's first full-sized cello was a Lorenzo Ventapane selected by Feuillard, who also provided his second instrument, a Giovanni Francesco Pressenda. He next had a 1706 Guarneri 'filius Andreae' and then an 1850 Charles Adolphe Maucotel in addition. He was the last of his generation to change from gut to metal strings. He also designed a cello bridge. He owned many good bows but lost a Vigneron and broke two of his three Peccattes. Famed for his parsimony, he refused to pay for an airline seat for his cello: he travelled with his least good instrument, which would have to take its chance in the hold.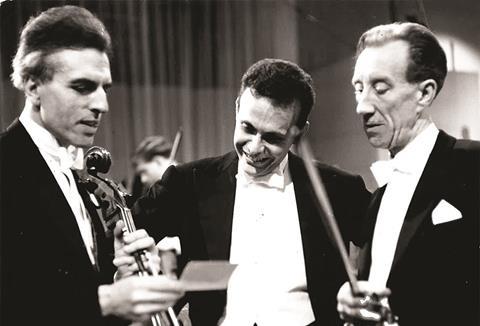 REPERTOIRE & RECORDINGS
Tortelier ranged from Vivaldi and Bach to Hindemith and Shostakovich but avoided a good deal of 20th-century music, including Reger, Prokofiev and Britten. A composer himself, he was not in sympathy with the Schoenbergian twelve-tone system. Naturally he had a special fondness for French repertoire but he was a true internationalist. For his main record company, HMV/EMI, he recorded a vast amount: the Elgar Concerto, the Saint-Saëns A minor, Dvořák B minor and Brahms 'Double' were all done twice, as were the Bach Suites; Don Quixote and Tchaikovsky's Rococo Variations were recorded three times.
His versions of a clutch of Vivaldi concertos, the Haydn C major, Schumann, Lalo, Hindemith, Honegger and Walton concertos, Boëllmann's Symphonic Variations and Bruch's Kol nidrei are first-rate. He made famous recordings of the Beethoven, Brahms, Chopin, Fauré, Debussy, Mendelssohn, Grieg, Rachmaninoff , Schubert Arpeggione and Saint-Saëns C minor sonatas. The Bach Gamba Sonatas and duplicates of the Debussy and Fauré sonatas were done for Erato. Tortelier never played in a quartet but recorded quite a lot of chamber music by Mozart, Schumann, Brahms, Ravel, Saint-Saëns, Tcherepnin and so on.
Especially renowned is the Schubert C major Quintet from Prades, in which he plays second cello to his hero Casals, with Isaac Stern, Alexander Schneider and Milton Katims. Notable among the live recordings is Mozart's E flat Divertimento with Joseph and Lillian Fuchs. He liked to play pieces for two cellos with his wife, Maud Martin Tortelier, and some found their way on to record, including the Vivaldi Concerto.
A favourite disc of solo works coupled the Kodály Sonata and Tortelier's own delightful Suite, the most important of his own pieces to be documented. Cello fanciers can find the great man playing a variety of encores – Saint-Saëns and Fauré were especially favoured, the former's 'Swan' being recorded three times and the latter's Élégie four times. Among the DVDs, a live traversal of the Bach solo Suites from his last year is essential viewing.