Joseph White, who died 100 years ago this year, was one of very few musicians of African descent to achieve international renown in the 19th century as a composer and performer. Yavet Boyadjiev introduces his Six etudes op.13 as works of considerable pedagogical value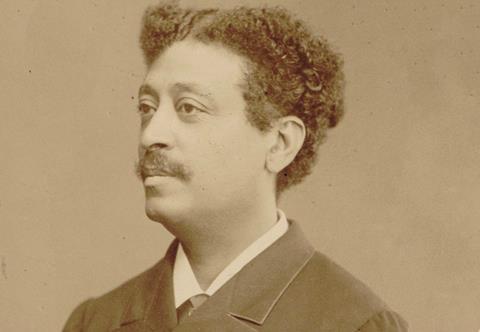 The following is an extract of a longer article in The Strad's June 2018 issue. To read further, download now on desktop computer or via the The Strad App, or buy the print edition
Joseph White (1835–1918) was the first Cuban-born violinist – and one of the first from Latin America as a whole – to achieve international stature. As an exponent of the French violin school, he was one of only a handful of musicians of African descent to contribute to European musical culture of the 19th century, and he was an important figure in the development of Western classical music in what was then the Empire of Brazil.
Born José Silvestre de los Dolores White Laffita in the city of Matanzas, a busy slave-trading port, he was the son of a free young woman of African origin and a merchant of French descent born on Hispaniola. During his youth, José White grew up witnessing the cruelty of the slave trade, and with talent and the support of his family he was able to distinguish himself in one of the few professions in which a man of his heritage could aspire to excel in colonial Cuba: music.
His formal debut in Matanzas came in 1854, accompanied by the American pianist Louis Moreau Gottschalk (1829–69), who encouraged him to study in Paris. In 1855, White went to study at the Paris Conservatoire with Frenchman Jean-Delphin Alard (1815–88), and after just one year there he won the coveted Premier Prix in the conservatoire's annual competition.

Following this early success, his career took off, and he went on to become one of the most highly regarded violinists of his generation. Upon his arrival in Paris he adopted the French version of his name, Joseph, and later, in 1870, he became a French citizen. As a soloist he performed with the Orchestre Lamoureux, the Société des Concerts du Conservatoire and the Theodore Thomas Orchestra, and he was the first soloist of African ancestry, on any instrument, to perform with the Philharmonic Society of New York, with critics often comparing his playing with that of Wieniawski.

White was highly regarded as a composer, with his catalogue including virtuoso showpieces, as well as a violin concerto, two books of etudes and some religious music. As a teacher he was selected to substitute for both Alard and Martin Pierre Marsick (1847–1924) at the Paris Conservatoire during their international tours. He was invited on multiple occasions to be a member of the jury during the competitions held by both the Paris Conservatoire and the Brussels Conservatoire, and counted Jacques Thibaud, George Enescu and Manuel Quiroga.
To see the full article with music examples and descriptions of each etude, download The Strad's June 2018 issue on desktop computer or via the The Strad App, or buy the print edition