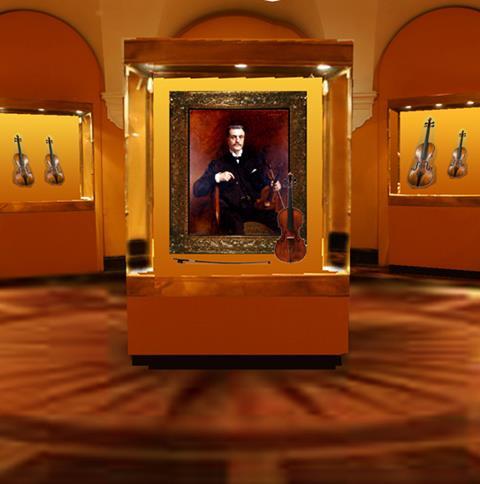 A museum in Buenos Aires is to open a new permanent exhibition hall dedicated to stringed instruments in October. Officials at the Isaac Fernández Blanco Museum of Spanish–American Art believe that the new gallery will be the first such exhibition space in Argentina. Among the instruments to be displayed is a 1732 violin made by Guarneri 'del Gesù'.
In total, the permanent exhibition will feature 14 instruments, including violins by Rugeri, Landolfi, Santo Serafin, Gobetti and Gioffredo Cappa. The exhibition represents only a small proportion of the museum's collection, which also includes a number of rare bows.
Interest in the collection was stimulated by the rediscovery of the 'del Gesù' in 2007. The museum's founder, Argentinian collector Isaac Fernández Blanco, bought the instrument in 1900 and subsequently posed for a portrait with the violin. For 80 years after his death, however, the violin remained untouched among his collection of art and cultural artefacts, until it was unearthed by museum director Jorge Cometti, with Pablo Saraví, concertmaster of the Colon Theater Orchestra. Its authenticity was verified by historian Duane Rosengard and Christie's instrument expert Kerry Keane, and it has since been restored by New York luthier Horacio Piñeiro.
The museum plans to exhibit the 'del Gesù' alongside the portrait of Fernández Blanco (pictured, in a CGI rendering). It will also organise regular concerts in which each of the instruments in the exhibition will be used.
Read about the rediscovery of the 'del Gesù' in the August 2012 issue of The Strad, available for download here. Click here to subscribe.
Image: courtesy Isaac Fernández Blanco Museum of Spanish–American Art