Ariane Todes meets the viola on which Cecil Aronowitz performed his final concert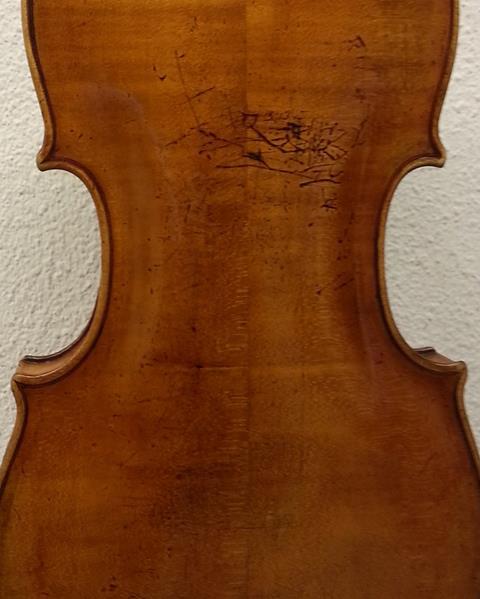 Most instruments, old and new, have stories to them, but I recently met one with a particularly sad one. It's the viola once owned by Cecil Aronowitz, the one which he was playing when he collapsed with a fatal stroke in 1978.
I recently met its current owner, Louise Lansdowne, head of strings at Birmingham Conservatoire, at the Spanish Viola Congress. She told me the story of the instrument and kindly let me take pictures.
Aronowitz was in a performance of the Mozart Quintet in C major at Snape Maltings when he collapsed, and the instrument was badly damaged in the tragic fall. It was carefully restored by Charles Beare and subsequently played by Eric Rycroft, one of Aronowitz's former students. Rycroft himself had a motorbike accident that left him unable to play but he passed it to Lansdowne, who had been his student. She still has the labels that Aronowitz used to keep in his case, and affectionately calls the instrument 'Cecil'.
The instrument bears a label of a 1732 Tecchler, but Beare considers it more likely to be a 1750 French instrument. If you look carefully you can still see scars on its back – a sad reminder of its tragic history.
You can watch Aronowitz and the viola in action here and download our viola-focused May issue here.