The Ingles & Hayday sale also included a remarkably preserved 1789 violin by Ferdinando Gagliano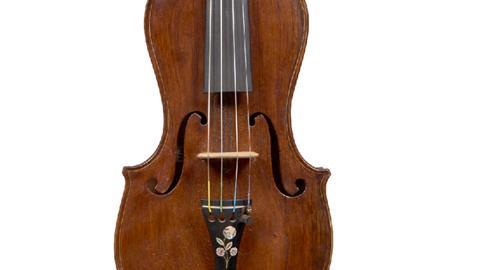 A 1950s violin crafted from one of Winston Churchill's cigar boxes has sold for £6,600 - far exceeding its estimate of £500-£1,000. The instrument was sold at an Ingles & Hayday auction on 25 October in London. The successful bidder was the general manager of The Churchill Arms Pub in Kensington, Mr Gerry O'Brien.
The 1956 fiddle 'in a rustic style' was made by self-taught English maker and former master saddler William Robinson, and was played by Yehudi Menuhin in a radio broadcast to America in April 1958. It is branded 'Made in Havana – Cuba', and on the back, 'Selección Privada, Fabrica Tabacos Don Joaquin, Habana'.
Also sold at the auction was 'an immaculately preserved' unrestored violin by Ferdinando Gagliano, made in Naples in 1789, which more than doubled its estimate of £65,000-£85,000, reaching £180,000.
'The violin has been in the possession of the same family for over 200 years and has survived in remarkably pure condition,' said Ingles & Hayday director Tim Ingles. 'It has never been restored and gives experts a unique insight into Gagliano's technique and the Neapolitan violin making tradition in general. Its original varnish has not been retouched or polished, and the violin has never been opened for restoration. We are confident that the new owner will keep the violin in a pristine condition, thus preserving it for future generations to appreciate.'
The auction also featured a violin by Tommaso Balestrieri, which went for £300,000.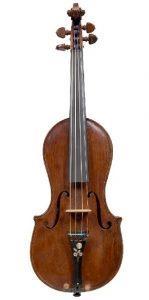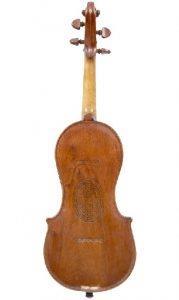 Read: Violin made from Winston Churchill's cigar box to be auctioned