For those witnessing the violin finals, the results of the 2015 competition were an anti-climax. But, writes Charlotte Smith, perhaps they were inevitable.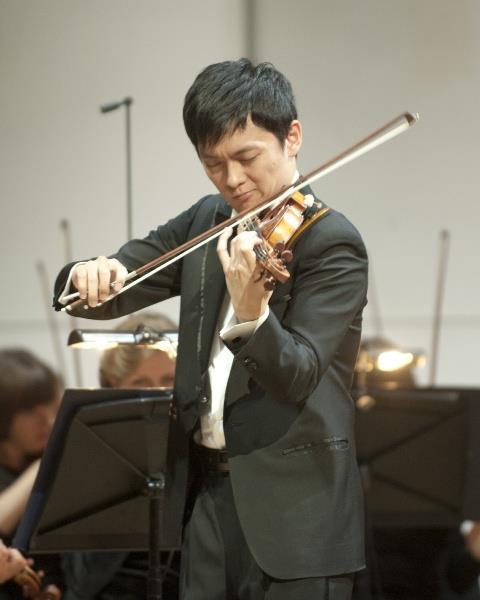 For the violinists, the results of this year's Tchaikovsky Competition were a disappointment. Following 2011's outcome, in which two performers shared second prize and no first prize was awarded, it was hoped that 2015 would produce an outright winner – a major new talent destined to follow in the footsteps of former Tchaikovsky victors Viktoria Mullova and Gidon Kremer.
Yet, once again, we were denied our star. Instead, 20-year-old Taiwanese violinist Yu-Chien Tseng (pictured) took the top ranking, but had to content himself with the Silver Medal. And even more confusingly, not one, not two, but three contestants were bunched together to share the Bronze – Moldova's Alexandra Conunova, and fellow Russians Pavel Milyukov and Haik Kazazyan.
Given that none of the six finalists had disgraced themselves in a physically and mentally challenging programme of back-to-back concerti – including the undoubtedly taxing and obligatory Tchaikovsky Concerto – this seemed rather a harsh indictment on the collective standard of today's up-and-coming violinists.
Yet the key probably lies in the composition of Valery Gergiev's carefully chosen panel – including such big names as Vadim Repin, Leonidas Kavakos, Maxim Vengerov, Ilya Kaler, Boris Kuschnir, Viktor Tretyakov, Yuri Bashmet and James Ehnes.
In the past the competition has been accused of favouritism and Russian bias – even bribery. So when Gergiev assumed the reins in 2011, he was determined to stamp out charges of corruption. Not for him the familiar sight of panel members awarding the top prizes to their own students. Instead, he filled the chairs with top-ranking soloists and completely revised the judging process with a mathematically verified system. Marks for each round were given on an individual basis, without discussion, and simply tallied to give an overall ranking.
So far so fair. Added to this, the conductor gave his panels his personal seal of approval: 'In the competition world you will see the same 20 names appearing on multiple juries – it becomes a kind of club,' he said. 'My opinion is that a brilliant musician who has achieved so much himself cannot be on anybody's side. I believe in the total integrity and honesty of these people.'
Gergiev's words were confirmed by panellist James Ehnes during the finals: 'This competition has been run in an exemplary way – with not a hint of impropriety,' he stressed.
Yet Ehnes also confirmed that in a group of 'such strong personalities…everyone knows what they like. There is absolutely no point in trying to change someone's mind – it wouldn't have any effect!'
Looking at the Tchaikovsky's rules and regulations, it is only at the final point – when the finalists have been ranked in order from one to six – that discussion comes into play. At this point, jury members must vote on whether the first ranked finalist deserves the Gold Medal – and if a majority cannot be reached, the prize cannot be awarded. It would seem, then – as Ehnes had warned – that this group of big names and personalities could not arrive at a consensus.
Add to this the fact that although each of the violinists demonstrated moments of genuinely outstanding playing, there was perhaps the absence of a truly singular talent, and the lack of a 2015 Gold Medal might well have been inevitable.
Watch violinist Yu-Chien Tseng perform in the final of the 2015 Tchaikovsky Competition.
Photo: Tchaikovsky Competition 2015
Subscribe to The Strad or download our digital edition as part of a 30-day free trial. To purchase single issues click here.