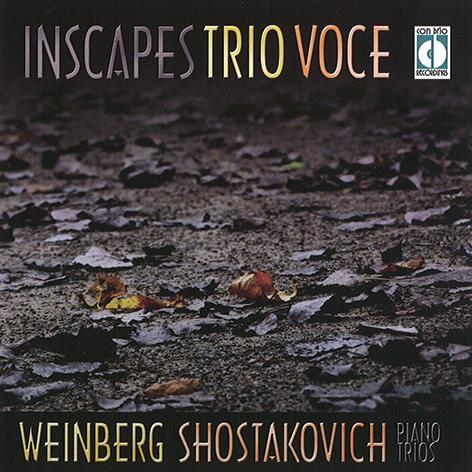 The Strad Issue: January 2011
Description: Trios by Shostakovich and his pupil Weinberg come across forcefully
Musicians: Trio Voce
Composer: Weinberg, Shostakovich
If the name of the recently formed Trio Voce seems unfamiliar, its members are of immaculate pedigree. Violinist Jasmine Lin is a founder member of the Formosa Quartet, cellist Marina Hoover an original member of the St Lawrence Quartet, and Patricia Tao was for many years the pianist of the Guild Trio.
Shostakovich's one-movement First Piano Trio was composed in 1923 while he was convalescing in the Crimea following an operation. It is in effect a love song to Tatyana Glivenko, the daughter of a Moscow philologist with whom he continued corresponding for over nine years. Trio Voce captures the music's enraptured opulence (a bit like neo-Classical Scriabin) with a tantalising, simmering passion that is never allowed to overheat.
The Second Trio, composed towards the end of the Second World War, is far better known, and here the members of Trio Voce prove especially adept at keeping everything on a chamber scale while ensuring that the music's disturbing undercurrent of semantic double-takes hits home with full force.
Mieczyslaw Weinberg's 1945 Piano Trio pays musical tribute to his friend Shostakovich on virtually every page, but without the latter's penchant for brittle irony. The players trace the music's often anguished tone with engaging sensitivity, enhanced by detailed engineering that adds to the atmosphere of claustrophobic intensity.



JULIAN HAYLOCK