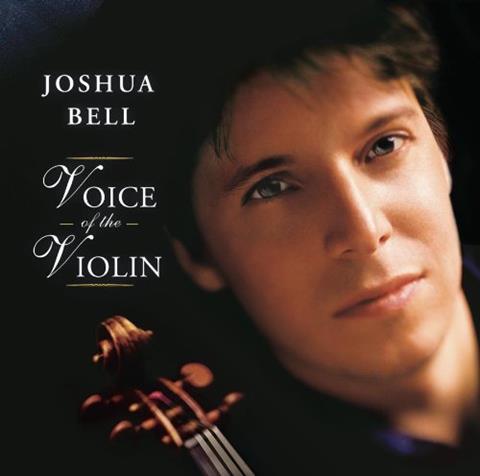 The Strad Issue: January 2006
Musicians: Joshua Bell (violin) Anna Netrebko (soprano) Orchestra of St Luke's, Michael Stern (conductor)
Composer: Rachmaninoff, Schubert, Massenet, Fauré, Dvorák, Mozart, Tchaikovsky, Donizetti, Orff, Debussy, Ponce, Falla, Bizet & R. Strauss
What lends this collection distinction is the unerring beauty of Joshua Bell's playing, his perfect intonation, his scrupulous refusal to exaggerate effects such as portamento, and the appeal of some of the less familiar items on the disc.
Bell's choice includes several well-known, popular items: Rachmaninoff's Vocalise, Schubert's Ave Maria, Dvo?ák's Song to the Moon and Donizetti's Una furtive lagrimà. Bell brings a warmth and charm to each, although in none of them does the violin seem adequately to capture the pathos of the human voice. Mozart's concert aria Laudate Dominum, shorn of text, seems a pale echo of the real thing.
More striking is the French repertory, notably the aria 'Pour quoi me reveiller?' from Massenet's opera Werther, which stands out for the enraptured build-up in the vocal line, to which Bell and this fine orchestra bring an outburst of passion rare on this charming if succulent disc. Particularly successful is a song from Tchaikovsky's op.6, None but the Lonely Heart, in which the pathos and desolation of the words is beautifully reproduced. The disc concludes with Anna Netrebko singing Strauss's Morgan, but the item seems a hollow afterthought here.
The most striking items are both Hispanic: the serenade Estrellita ('Little Star'), by Mexican composer Manuel Ponce, a piece popularised by Heifetz, which Bell plays with less bite but with a lovely silken quality; and Nana, a tender lullaby (here, with harp) by Falla and which Pablo Casals liked to play. All Bell's artistry seems to flower in these lovely items, which Sony's recording captures especially well.
Roderic Dunnett