The instruments were finally recovered after five days and 'hundreds of calls', according to St Louis cello professor Ken Kulosa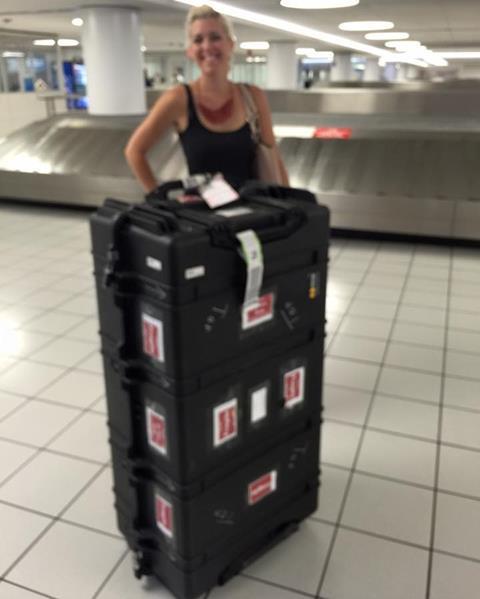 US Airways lost eight violins for a period of five days last week en route from Barcelona to the United States. Ken Kulosa – a cello professor at Washington and Webster Universities in St Louis – posted a series of updates on his Facebook page, urging members of staff from the airline to help after making 'hundreds of calls' and encountering a process 'full of roadblocks' and 'passing the buck'.
The eight instruments were packaged in a shipping truck and checked in as oversized baggage at Barcelona on 19 August. However the truck failed to appear at its destination and airline staff were unable to inform Kulosa of its whereabouts.
'As far as the airline can tell us, [there is] no trace, as it was never scanned into the system,' wrote Kulosa on 22 August. 'After hundreds of calls: to the airline, as well as our own exhaustive investigations, we have gotten basically nowhere.....we very much fear theft, certainly at the very least, massive negligence. All we ask for is a physical inspection of the facility, but they refuse to even make a call to Barcelona, just emails that go without a response.'
The following day, Kulosa gave another update, praising US airways staff who had attempted to help, but expressing exasperation at the continued confusion:
'In spite of my criticisms and frustrations with US Airways, there have been many kind and understanding people at US Air, that try and do help to the extent they can, but are quite helpless at the same time because of the way things are done. Getting anyone to just call US Airways in Barcelona has been virtually impossible, trying to call yourself is absolutely impossible, because every number is basically fake, it's all a big smokescreen and only the appearance of customer service.'
In a further update that day, Kulosa shared his experience of trying to speak to an irate airline supervisor:
'Here's what we're dealing with: a supervisor in St Louis at US Airways yelled at us for not doing our job in contacting the right people – supervisors – within the company…
We've been on the phone steadily since Wednesday night, well over a hundred hours of combined time, hundreds of dollars in overseas calls. All we have found are phone numbers that are always busy (a ruse to make you feel like something is happening), emails that are returned to sender after two days, fax numbers that are fake, it goes on and on...
When this man was asked for names and numbers that would produce results, he told us the information was private, inside information, and would not give them out!'
The instruments were finally delivered safe and sound (pictured) to St Louis International Airport yesterday, despite continued confusion among airline staff. 'At least 150 phone calls later, we have it!' wrote a relieved Kulosa.
Photo: Ken Kulosa/Facebook