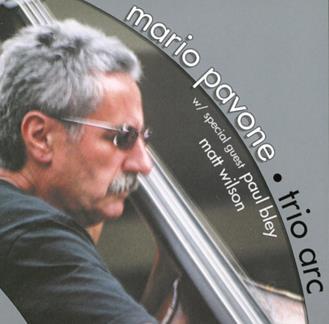 The Strad Issue: January 2008
Musicians: Mario Pavone (double bass) Paul Bley (piano) Matt Wilson (drums)
Composer: Various
Mario Pavone and Paul Bley rekindle an old flame in this first collaboration for over 35 years, a free improvisation session with drummer Matt Wilson. The disc opens with a bang, as snare and splash-cymbal flurries are peppered by a pizzicato assault that alternates breathlessly between registers. Pavone's tone is focused and rich, but struggles to compete with the piano and the bright sounds favoured by Wilson, when all three are playing hard – perhaps something that could have been remedied at the editing stage.
The music is at its strongest when more space is afforded. Duet passages, such as in Hello Again, where Pavone provides superb off-the-cuff harmonic roots for Bley's meandering tonality, are obvious examples of this. But there are also several whole-trio sections in which each player develops a role for himself, now leading, now taking a backseat, contributing to the conversation that unfolds. This space does not compromise the energy emitted however, as exemplified by Miro, in which gentle snare chatter propels the measured piano melodies and carefully chosen bass pedal notes.
To suggest, though, that Pavone merely provides the grounding for Bley's expansive lyricism would be deeply misleading. In many ways, he is the most abstract of the three, as exemplified by his angular melodic proddings in Lazzi. In the same piece, he demonstrates a flexibility of technique, making his pizzicato sound much drier to match the arid percussion and prepared piano.
Intelligent but not unfathomable, intense but not over-indulgent, this is 'free jazz' as it should be.
Chris Elcombe