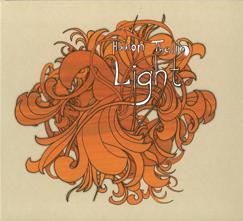 The Strad Issue: January 2012
Description: Resourceful new repertoire for double bass, played by its creator
Musicians: HŠkon Thelin (double bass) Marco Rogliano (violin)* Frank Havrøy (voice)†
Composer: Thelin
Young Norwegian bassist and composer Håkon Thelin's professed aim with his pieces on this disc is to explore what he calls 'a folk music for the double bass'. He's not referring to any centuries-old Nordic traditions, though – rather, music that arises out of the unique sonic possibilities of the instrument itself, in particular its ability to swap between harmonics and ordinary playing from phrase to phrase, or note to note.
It's a technique he puts to good use in his opening piece, Amarcord, a jazzy, pizzicato-only invention that feels lithe and freshly minted. Thelin acknowledges the profound influence of recently deceased Italian bassist Stefano Scodanibbio throughout the disc, not least in the assertive oibbinadocS, where the wide range of expression and extended techniques show off Thelin's considerable abilities to the full.
Light, for bass and violin, was written for a series of concerts at Norwegian lighthouses, and its seascapes and remarkable pulsing harmonies draw vivid, glistening playing from Thelin and violinist Marco Rogliano. Shared Moments, for bass and tape, strikes a strange note with its sudden foray into Indian music half-way through, and although the Hermann Hesse-inspired Glasperlenspiel, for bass and voice (the light-toned baritone Frank Harvøy), has some magical moments that blend instrumental and vocal harmonics, it's doubtful that its material justifies the piece's 18-minute length.
Recorded sound is clear and resonant, although there are a few instances of distortion in the opening track.



David Kettle