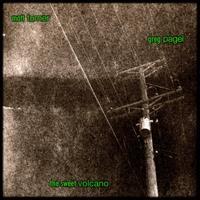 The Strad Issue: January 2013
Description: An eruption of improvisatory resourcefulness
Musicians: Matt Turner (cello) Greg Pagel (piano)
Composer: The Sweet Volcano
The Sweet Volcano is an exploration of the space where free improvisation meets post-Romantic chamber music. Matt Turner and Greg Pagel have been playing together for a decade and more, and have absorbed the sounds of, among others, Ives, Varèse and Crumb into their natural but purposeful musical conversations. The precise, forthright opening gestures of Turner's cello in The Dynamic Arch are typical, even when the tempo rises and the time to think evaporates. And with Pagel often acting as a foil, or prompt, for the more voluble cello lines, the balance and shape of each piece are beautifully poised, feeling almost premeditated at times.
That's certainly the case in what seems like the duo's natural emotional home: the lyrical, bittersweet world of Dark by Glance and Gloaming that frame the album. More exploratory music can be found deeper in, with shadowy, subterranean whisperings and abstractions, and occasional skittishness too. There are individual moments that linger in the memory, such as the microtonal opening of Toxin or Cosmetic and some dazzling piano scampering in the title piece. But the abiding sense is of a pair who know each other inside out, and can surprise and delight everyone else as a result.
JAMES CREL