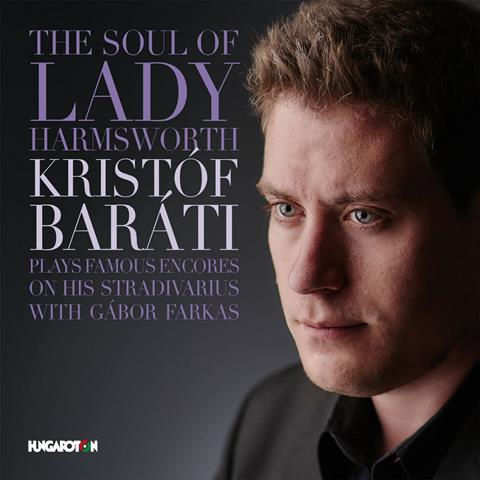 The Strad Issue: May 2016
Description: Encore works finely performed on a beautiful instrument
Musicians: Kristóf Baráti (violin) Gábor Farkas (piano)
Composer: Ernst; Paganini; Sarasate; Tchaikovsky; Wieniawski
Kristóf Baráti performs this mixed bag of violin encores with striking technical facility, innate musicality and fearless panache. His accounts of Sarasate's Romanza andaluza and the dexterous Malagueña and Zapateado sound effortlessly brilliant, with agile bowing and fingerwork, crystal-clear harmonics, pleasing dynamic contrasts and stylish rubato. He conveys the cut and thrust of Wieniawski's Scherzo-tarantelle with impressive ease and rides high on a mounting wave of excitement in Paganini's Moto perpetuo and Mosè-Fantasia.
Baráti phrases Paganini's Cantabile with disarming charm and ravishing timbre, his intense sound capturing both its passion and repose. Wieniawski's Légende and the two lyrical outer movements of Tchaikovsky's Souvenir d'un lieu cher reveal Baráti at his most reflective and intimately expressive. Most compelling of all, though, are his readings of Ernst's variations on 'The last rose of summer' (Etude no.6) and transcription of Schubert's 'Erlkönig' (Gran Caprice), both tours de force of demonic technical ingenuity, dispatched with scintillating flair and characterisation.
Baráti is fortunate in having loan of the 1703 'Lady Harmsworth' Stradivari, which offers wonderfully sonorous potential, even if it is granted a rather brittle edge by this otherwise lifelike recording. Many of the accompaniments have minimal interest but Gábor Farkas is warmly and stylishly supportive nonetheless.
Robin Stowell