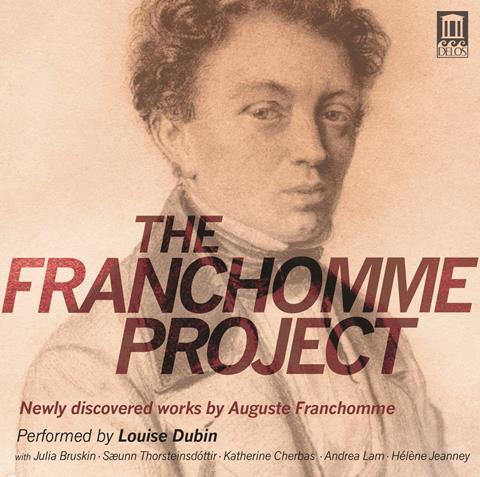 The Strad Issue: April 2016
Description: Louise-Dubin; Julia-Bruskin; Sæunn-Thorsteinsdóttir; Katherine-Cherbas; Hélène-Jeanney; Andrea-Lam
Musicians: Louise Dubin, Julia Bruskin, Sæunn Thorsteinsdóttir, Katherine Cherbas (cellos) Hélène Jeanney, Andrea Lam (piano)
Composer: Chopin; Franchomme
The Franchomme Project showcases some of the celebrated French cellist Auguste Franchomme's original cello compositions and Chopin arrangements, most of which have remained unpublished and unheard since the late 19th century. It represents the culmination of years of research by Louise Dubin, who also performs here as principal cellist.
Dubin is an artist of refined taste and musicianship, unconcerned with display or self-projection; indeed, there are times when she comes close to understatement, as, for example, in the operatic Caprice op.24 no.2 and the Bellini paraphrase, and the mix of lyricism and bravura in the op.18 Solo. She gives Chopin's C major Mazurka a more cavalier treatment and, sparked perhaps by pianist Hélène Jeanney, loosens her belt in Franchomme's embellished version of Chopin's Introduction and Polonaise brillante. She shapes her moving, lyrical lines in Franchomme's nocturnes with innate musicality – and her sparring in op.15 no.2 with co-cellist Sæunn Thorsteinsdóttir is delightful.
Effective also are three of Franchomme's unpublished cello quartets and arrangements of Chopin, transcribed by Dubin from manuscripts preserved in Paris – the short Prelude op.28 no.9, expansively realised, the rich-textured Ballade op.38 and the famous Marche funèbre from Chopin's Second Piano Sonata. The recording is warm and resonant.
Robin Stowell