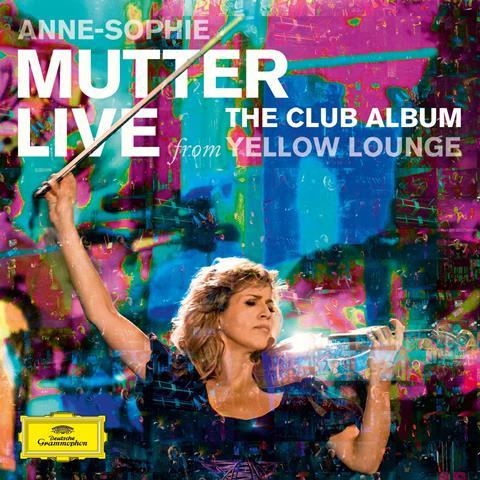 The Strad Issue: January 2016
Description: Mutter and friends live from DG's Yellow Lounge
Musicians: Anne-Sophie Mutter (violin) Lambert Orkis (piano) Mahan Esfahani (harpsichord) Mutter's Virtuosi
It may come as a surprise to find Anne-Sophie Mutter releasing a live disc and DVD from a Berlin nightclub. Yet here is the esteemed German violinist presenting her own programme in DG's now well-established classical club night series, Yellow Lounge. It is a testament to Mutter that she does not look like a fish out of water on the DVD – indeed, she is a warm, witty host – in an unusual, self-consciously informal environment. Her repertoire is bite-size and well pitched for the setting, including Brahms's Hungarian Dance no.1, Saint-Saëns's Introduction et Rondo capriccioso and Heifetz arrangements of Tchaikovsky ('Mélodie') and Debussy ('Golliwogg's Cakewalk') with long-standing accompanist Lambert Orkis. Her playing is sumptuous and fearless, and the bite and sonorous tone of her 'Lord Dunn-Raven' Stradivari that cut through at all times.
Bach's 'Double' Concerto and the obligatory movements from The Four Seasons, with her own (extremely young) Mutter's Virtuosi, are less successful – the short individual movements (the Bach was split in the show) do not have the time to settle. The slick but not over-produced DVD shows the scale of the event, with Mutter on a raised stage surrounded by a standing audience, with projections on to the surrounding walls. Barely a microphone is to be seen and the sound on the disc is a little thin, with some lack of clarity in the ensemble – which perhaps gives an indication of the challenges raised by the venue.
TIM WOODALL