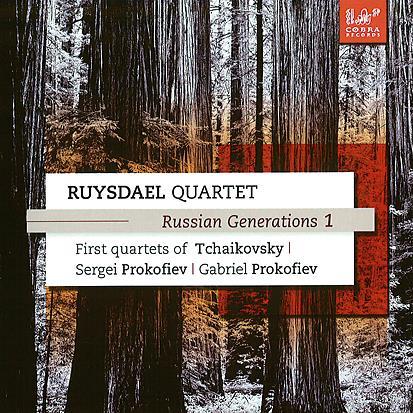 THE STRAD RECOMMENDS
The Strad Issue: January 2009
Musicians: Ruysdael Quartet
Composer: Tchaikovsky, Prokofiev, Gabriel Prokofiev
Quartets seem to have run out of composers and branched out into painters for their names. The young Ruysdael Quartet from the Netherlands, founded in 1996 at The Hague Conservatoire, makes a very positive impression here and proves worthy of the great Dutch landscape artist.
Tchaikovsky's First Quartet poses no problem to skilled musicians but even so, you are not likely to hear it much better played. Tempos are unexceptionable, the famous Andante cantabile is most beautifully sung and the three faster movements are precisely and stylishly done. Tone and tuning are excellent and the recording lets us hear them.
Paradoxically, although Sergei Prokofiev's First Quartet is much more characteristic of the composer than the folksy Second, it crops up less often. The Ruysdael players clearly think a great deal of it, and do their utmost to clarify its textures in the best Prokofiev manner. Inevitably the great Smetana Quartet handles tempo relationships better on a classic old Supraphon recording, but the Dutch players are well in the hunt.
The First Quartet by Prokofiev's grandson Gabriel is in four brief movements, the opening one an introduction of not much more than a minute. The ideas are simple but arresting and the piece is well put together, using traditional string techniques – some glissandos are about the most outré moments. The performance comes across as superb.
The disc, which was recorded only months ago, is consistently well engineered but no track numbers are given and the booklet notes, while interesting, are irritatingly written.
TULLY POTTER