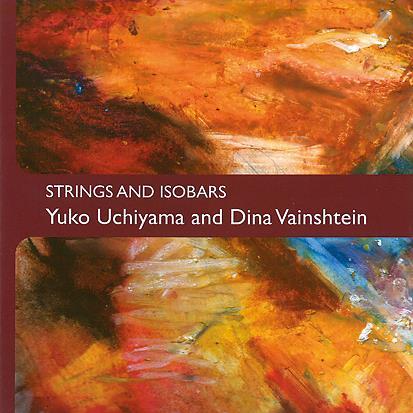 The Strad Issue: January 2010
Musicians: Yuko Uchiyama (violin) Dina Vainshtein (piano)
Composer: Waxman, MacMillan, Copland, Russell Bennett, Bolcom
This disc's label – University of Hertfordshire Recordings – didn't initially promise much, so I was very pleasantly surprised by its content. Yuko Uchiyama, soloist and also a member of the Pittsburgh Symphony Orchestra, has a lightness of touch and delicacy of expression that brings this intriguing collection of pieces for violin and piano – 'Strings and Isobars' – to life, and the recorded sound has a real vibrancy and spaciousness.
On first glance, the repertoire sits oddly together – Waxman's Carmen Fantasy with pieces by MacMillan, Copland, Robert Russell Bennett and Copland. But Uchiyama has left nothing to chance. After a beautifully bright, creamy-toned zip through the Fantasy, with pianist Dina Vainshtein a sensitive partner, the two MacMillan pieces resonate with the lyrical memory of the Fantasy, as if always on the cusp of breaking out into outpourings of song – until the last minutes of Kiss on Wood, that is, which suddenly give way to high, dreaming phrases of transcendent beauty, almost Tavener-like in its spirituality.
Copland's lovely Violin Sonata shimmers, particularly the brilliant final movement, and under Uchiyama's careful fingers the Robert Russell Bennett Song Sonata captivates with its detail of light and shade: the middle movement, marked 'Slow and lonely', has a lovely quality of poetic longing about it. Bolcom's brief Sonatina makes the perfect finale – witty and yearning by turns.



Catherine Nelson