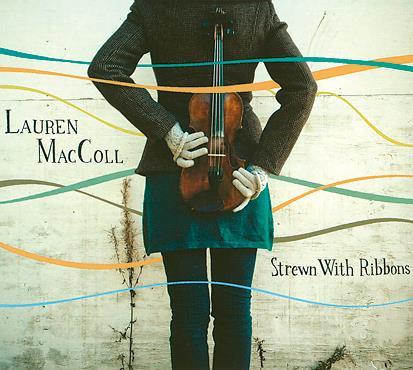 The Strad Issue: January 2010
Musicians: Lauren MacColl (fiddle) Chris Stout (viola) Su-a Lee (cello) Barry Reid (guitar) Mhairi Hall (piano)
Composer: Various
Instrumentalist of the year at the 2009 Scots Trad Music Awards, Lauren MacColl has turned out a?remarkably assured second album. The title comes from a prophecy by the Brahan Seer, a legendary Scottish soothsayer: 'The day will come when all the hills of Ross will be strewn with ribbons.' A Ross-shire native herself, MacColl draws heavily on tunes collected by four east Highlands composers in the early 19th century. She intersperses these strathspeys, reels and slow airs with a handful of well-chosen originals.
MacColl's playing throughout is elegant and poised, her pure, singing fiddle tone by turns penetrating and seductive. The airs are beautifully poignant, and the faster tunes have the bite and bounce that come with impeccably crisp ornamentation and clean bowing. Occasionally she pushes the search for expressive intensity too far: the swells on the long notes in the album's two laments feel a touch repetitive and overdone. Placed forward in an intimate soundscape, but not obtrusively so, MacColl receives sensitive backing on piano and guitar, and the interplay with cellist Su-a Lee on ''S Trom Trom A Tha Mi' (Sad Sad Am I) is very evenly balanced – a?credit to producer Chris Stout.
While I would like to hear more fire, edge and abandon in MacColl's playing in the future, the way she delivers slow airs is already very special.



Peter Somerford