Vicky Hancock asks why the arts are not part of the New English Baccalaureate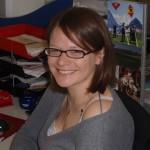 I've just been reading the Henley Review of the funding and delivery of music education and the government's recent response to its findings, and I was really happy to see Darren Henley's recommendation that music should be included as one of the subjects in the new English Baccalaureate.
The government plans to award the Baccalaureate – a new qualification outlined in the government's Schools White Paper of last year – to students who achieve A*–C passes in English, maths, science, a modern or ancient foreign language and a humanities subject. They also plan to publish Baccalaureate results in league tables.
The new qualification is designed to create a 'well rounded academic curriculum' for GCSE students, but as it stands, with the subjects listed above, there's a gaping hole in my opinion – no arts subjects. No music, no drama and no art.
I firmly believe that a well-rounded education must include an arts subject, and of course I want music to be a part of that. Music is a genuine academic subject after all. Students develop analytical skills by comparing pieces, styles and composers and by identifying trends and patterns. Studying music also fosters research skills and the ability to understand complex systems, such as harmony or notation.
The subject also enables students to gain and improve essential skills that are useful to for their entire education – it's been shown over and over again that music improves communication skills, self-confidence, social skills and behaviour.
Also, by recording the results of the Baccalaureate in league tables, the government is forcing schools to focus their attention on set subjects. If subjects such as music and art are removed from the core focus, will schools continue to offer them? Many other subjects are taught on a school-by-school basis – photography or media studies, for example. Will students have to move around to find a school that even offers GCSE music – let alone does it well? I wonder how many headteachers will choose not to offer music at all in order to focus on the core areas outlined by the government. It's sad, but entirely possible that a whole generation of state-educated students could miss out on the option of a musical education.
The government's response to the report states that GCSE students are 'entitled to' study an arts subject, but with the Baccalaureate plans as they are, will they be able to?
What do you think? Should music be part of the English Baccalaureate?