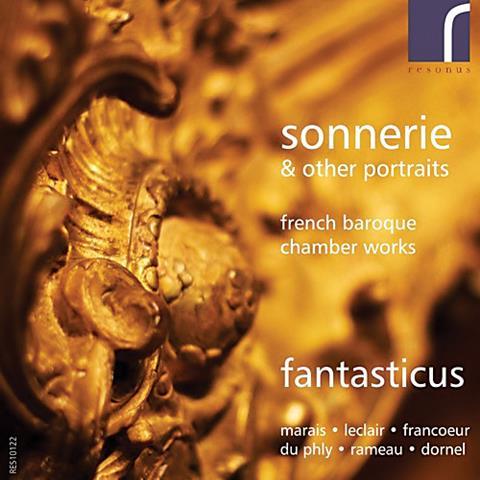 The Strad Issue: January 2013
Description: Musical portraits from the 18th century that put the gamba in the spotlight
Musicians: Fantasticus
Composer: Marais, Rameau, Francoeur, Leclair, Du Phly & Dornel
Netherlands-based period trio Fantasticus here offers a selection of 18th-century musical portraits and commemorative pieces by French composers. Although the recorded balance does him few favours, gambist Robert Smith is the shining star. He makes light work of the challenges posed by Marais's chaconne-like Sonnerie de Ste Geneviève du Mont de Paris and gives an intensely expressive, highly dramatic account of the same composer's Tombeau pour Monsr. De Lully, employing plaints and flattements to heart-rending effect.
Smith and his colleagues contribute in more equal measure in Dornel's op.2 no.4 tribute to Forqueray, which includes an independent viol part in two movements, and Leclair's Sonata op.2 no.8. They combine discrete, soloistic virtuosity with a keen mutual rapport, conversing sensitively and adding complementary embellishment. They dispatch Leclair's fugal Allegro and spirited finale with athletic aplomb, even if some 'elastic' bowings that are employed have questionable historical authority.
Violinist Rie Kimura takes the spotlight in Francoeur's Sonata no.6, swinging rhythms as appropriate in its dance movements, highlighting its expressive dissonances and playing its rondeau's cadenza with due panache. Harpsichordist Guillermo Brachetta has an unusually prescribed solo role in Rameau's Cinquième concert, the other two instrumentalists 'accompanying', but gives an eloquent reading of Du Phly's keyboard tribute to Forqueray.




ROBIN STOWELL