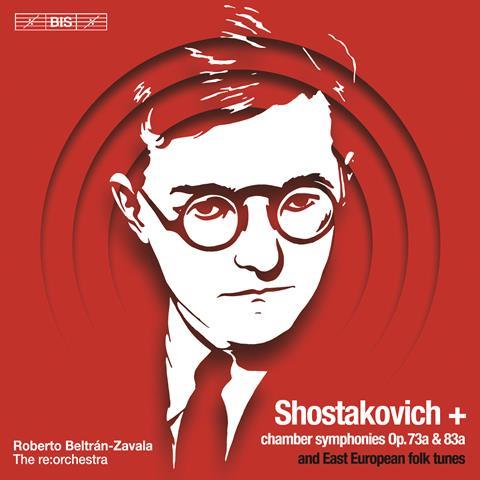 The Strad Issue: April 2016
Description: Barshai's quartet arrangements illuminated by top-class playing
Musicians: Re:Orchestra/Roberto Beltrán Zavala
Composer: Shostakovich; Traditional
After Rudolf Barshai showed his string-orchestra arrangement of Shostakovich's Eighth String Quartet to the composer, he was given carte blanche to arrange any other pieces he wished. The present CD offers Barshai's versions of the Third and Fourth Quartets, in which he went even further, adding winds and percussion to the string orchestra. Although the resulting pieces make a different, more 'public' musical statement from the originals, Barshai's instrumentations are perfectly stylish and one can't help feeling that they might as credibly have flowed from Shostakovich's quill.
Barshai himself recorded this particular coupling with the Chamber Orchestra of Europe (COE) in the 1990s (DG), setting an incredibly high standard, but the Rotterdam-based Re:Orchestra is almost as good. Its players are technically top of the tree, with solid solo work from the principals and just the odd high passage of suspect intonation in the violins. A long pianissimo staccato sequence in the second movement of op.73a doesn't quite replicate the miraculously sustained lightness achieved by the COE but otherwise it's a matter of swings and roundabouts.
One could argue with some of Roberto Beltrán Zavala's agogic shaping – Shostakovich always gains from understatement in this aspect of performance – but his readings have an engaging passion. The recording quality is astoundingly vivid and the bonus tracks of Romanian and Russian klezmer music illuminate Shostakovich's use of Jewish musical elements in op.83a.
Carlos María Solare