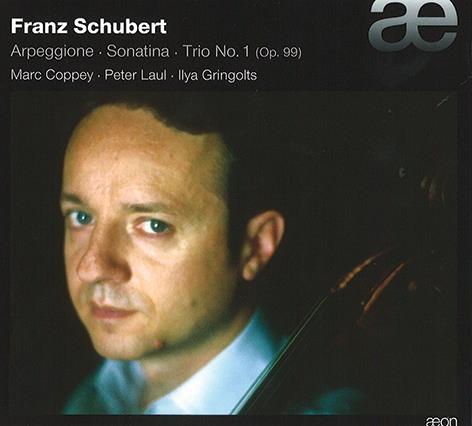 The Strad Issue: January 2008
Musicians: Nicolas Deletaille (arpeggione/cello) Paul Badura-Skoka (piano) Rosamonde Quartet
Composer: Schubert
Schubert's Arpeggione Sonata, beloved by cellists and viola players, is practically never heard on the instrument after which it was named. It took young Belgian cellist Nicolas Deletaille, most recently a pupil of Timothy Eddy at the Juilliard, to come to the rescue of the obsolete arpeggione. Having commissioned a copy from fellow Belgian maker Benjamin Labrique, he proceeded to master its technique and become an enthusiastic champion.
I'd expected that the sound of the arpeggione, a six-stringed, fretted guitar hybrid, held and bowed like a cello, would take some getting used to. In fact it was the piano, an unevenly toned and, to my ear, imperfectly tuned Conrad Graf of 1820, whose sound jarred more.
There seems to be no question of vibrato on the arpeggione's six gut strings, which really come into their own when plucked, as in the spread chord at the end of the exposition. However by the adagio, its nasal tones had grown on me and I could see that its bowed sound had a certain mournful beauty. In the allegretto Deletaille even achieves a good, punchy sound on the lower strings, though his breathing is particularly distracting in this movement.
It's a different sound world when Deletaille joins the Rosamonde Quartet and changes to a Vuillaume cello for Schubert's Quintet. This is a refined, elegant performance in a bright, slightly reverberant acoustic, the beginning sounding almost ethereal. The French quartet is expert at changing the tone quality of the shifting harmonies in the second movement, and plays the last movement with extreme delicacy.
JANET BANKS